Gorilla's motherly instincts kick in when introduced to litter of kittens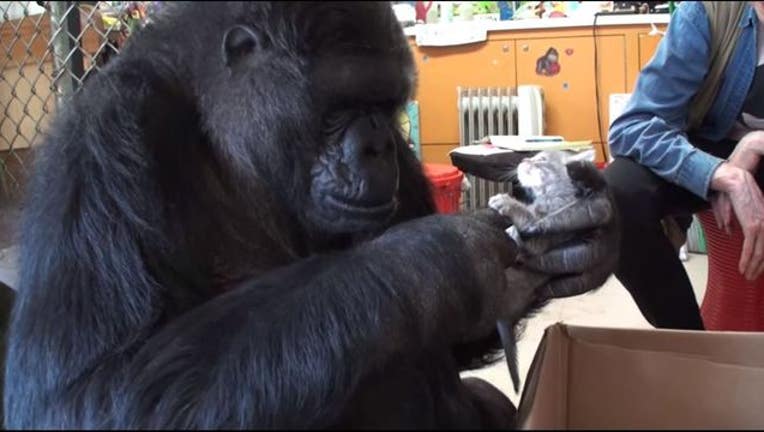 article
(WJBK) - A research gorilla's maternal instincts kick in when she was presented with a litter of kittens. A video of their interaction is going viral. 

Koko is part of The Gorilla Foundation. She's been part of an ongoing experiment to test communication across species. Koko was taught American Sign Language back in 1972 by a graduate student as part of her Ph.D thesis. The experiment was and continues to be a success, and has turned into a life-long mission for Koko and Dr. Penny Patterson.
Koko doesn't have babies of her own, but she often signs the word "baby" and carries gorilla dolls in her arms. For Koko's 44th birthday Dr. Patterson wanted to introduce her to some babies. Gorilla babies are hard to come by, so Dr. Patterson chose a litter of kittens instead.
You can call it love at first sight.
Click here to watch the video if you cannot see the player above.
Despite Koko's hands being the size of the kittens, she was very gentle and loving with the felines.
You can read more about Koko and the sign language experiment by clicking here. You can check out videos of Koko signing on her YouTube page here.