Gophers beat Indiana 38-31 in rainy Friday night at TCF Bank Stadium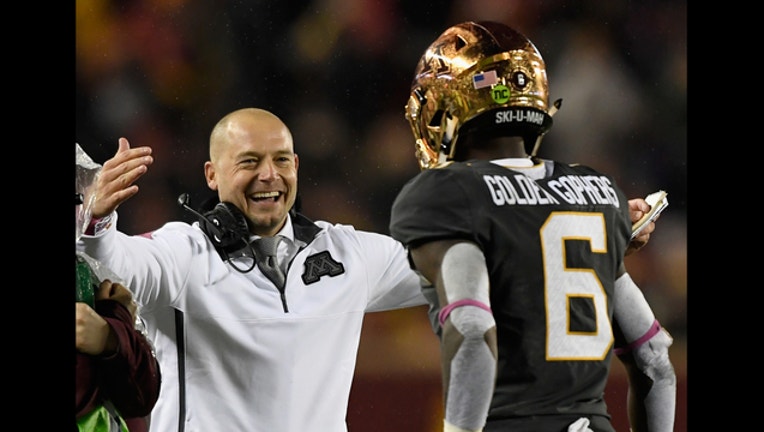 MINNEAPOLIS, Minn. (KMSP) - The Gophers beat the Indiana Hoosiers Friday night in a rainy TCF Bank Stadium. 
The final score was 38-31 Minnesota. 
The Gophers led for much of the game in a spirited effort by the home team, until the Hoosiers turned the tides, coming all the way back to tie the game at 31 late in the 4th quarter. 
Just as the Hoosiers gained some momentum, the Gophers struck back with a long touchdown pass with 1:34 left in the game. 
On the ensuing possession, the Gophers recovered a Hoosier fumble to seal the victory for the home team.