Goodbye September, Hello November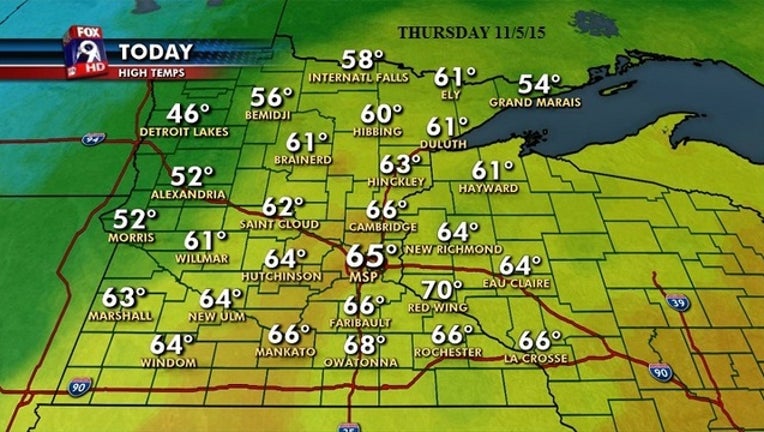 article
It took five days of September like highs before the mercury started heading back down to normal. In fact, we started our above average streak on November 1 when we topped out in the mid-fifties, and then came the 70s for a few days, and finally the mid-60s for a few days.  This was a nice stretch, considering the average high on November 5th is a chilly 48°and our average low is 32°.
I know that is throwing a lot of numbers at you, but numbers are kind of important this time of year. Take a look at the numbers from this Thursday, November 5.
A blustery front, and even a few thunderstorms, marked the transition from warm to cold. Now, it's time to chill out for a bit. However, don't tighten those scarves too tight, another area of approaching low pressure will pull in another shot at going above average. Considering average highs are now falling through the 40s, this won't take much hot air.
Stay tuned!