Ex-Minneapolis police officer Chauvin, wife charged with tax crimes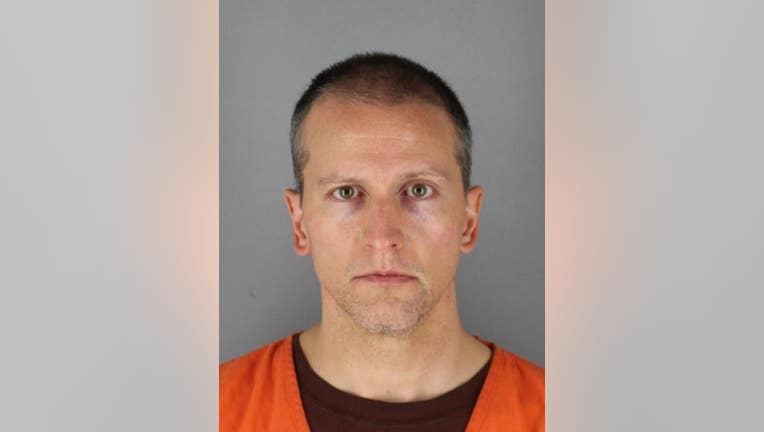 MINNEAPOLIS (FOX 9) - The former Minneapolis police officer charged with the murder of George Floyd is now facing multiple charges for alleged tax crimes. 
Derek Chauvin, 44, has been charged with nine counts of aiding and abetting taxes – six counts of which are for filing a false or fraudulent return and three counts of which are for failing to file. Chauvin's wife, Kellie, faces the same charges.
According to the charges, the Chauvins, who live in Oakdale, did not file timely Minnesota income tax returns for 2016, 2017 or 2018 and fraudulently filed tax returns from 2014 to 2019. 
The criminal complaint states from 2014 to 2019 the couple underreported $464,433 of Minnesota income from various jobs to the Department of Revenue. With added interest and penalties, the couple owes the state $37,868.
"When you fail to fulfill the basic obligation to file and pay taxes, you are taking money from the pockets of citizens of Minnesota," read a statement from Washington County Attorney Pete Orput. "Our office has and will continue to file these charges when presented. Whether you are a prosecutor or police officer, or you are doctor or a realtor, no one is above the law."  
According to the complaint, Minnesota Department of Revenue investigators began working on the couple's case on June 12. At the time, records showed they had last filed a tax return in 2015.
Upon review, investigators learned in addition to working as a Minneapolis police officer, between 2014 and 2020 Derek Chauvin also worked off-duty security for other Cub Foods, Midtown Global Market, EME Antro Bar and the restaurant El Nuevo Rodeo. From the restaurant alone, investigators believe he earned about $95,920 from 2014 to 2019 that he did not report as income. Derek also earned $9,477.50 as a realtor in 2017.
Kellie Chauvin works as a realtor for RE/MAX and runs a photography business. Bank records of checks show she earned $66,472.75 for photography that was not reported as income.
Investigators interviewed Kellie on June 26. She told them she knew she was required to file taxes every year, but didn't file because "it got away from her." At the meeting, she and an accountant provided tax returns for 2016 through 2019, however much of the information was incomplete or estimated. The returns did not include Derek's income from El Nuevo Rodeo or Kellie's income from her photography business.
According to the complaint, Derek Chauvin's father, an accountant, prepared the couple's tax returns for 2014 and 2015. In a jail phone call between the couple about the tax case investigation, Derek appears to suggest reaching out to his father, but Kellie responds, "Yeah well we don't want to get your dad involved because he will just be mad at me I mean us for not doing them for years," the charges state.
In addition to underreporting income, the charges state the couple also tried to avoid paying proper sales tax on their vehicle. In January 2018, the Chauvins bought a 2018 BMW X5 from BMW of Minnetonka, but registered the vehicle with their Florida address and paid Florida sales tax. Kellie told investigators they used their Florida address because it was cheaper to register the car.
According to the complaint, the Chauvins received multiple "request for a missing return" letters, which warned they could face criminal penalties.
Derek Chauvin is in custody at the Oak Park Heights prison in connection to the Floyd case. Widely shared witness video showed Chauvin holding his knee on Floyd's neck during his arrest. Chauvin was charged with second-degree murder without intent, third-degree murder and second-degree manslaughter.
Kellie Chauvin is not in custody in connection to the tax case.