Eight-year-old boy wins boat at 2018 Minnesota Bound Crappie Contest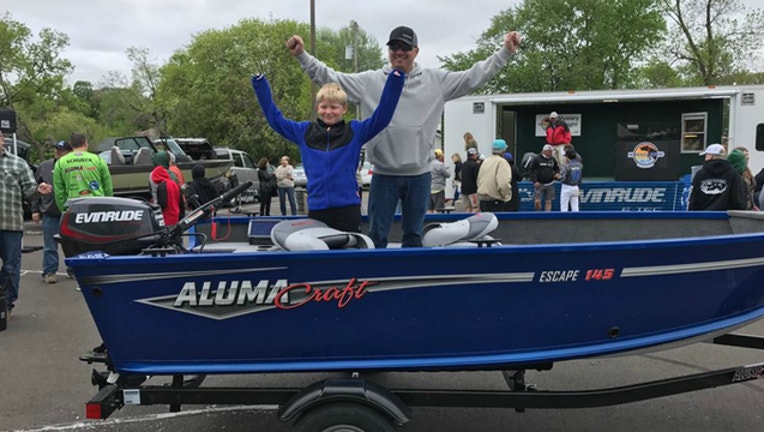 MINNETONKA, Minn. (KMSP) - The newest boat owner on Lake Minnetonka won't be able to drive his watercraft, but he'll surely be fishing off it.
Eight-year-old Lincoln Erickson left the 2018 Minnesota Bound Crappie Contest Saturday with a brand new AlumaCraft after winning the competition's secret weight contest, catching a fish that was .93 pounds around 1:10 p.m. according to a post on the event's Facebook page. The boat also comes with a motor, a trailer and a fish finder. 
The annual Crappie Contest attracts hundreds to Lake Minnetonka, though this year's event was rescheduled to Sunday from May 5 due to lingering ice.