Driver crashes through living room wall in Brooklyn Park, Minn.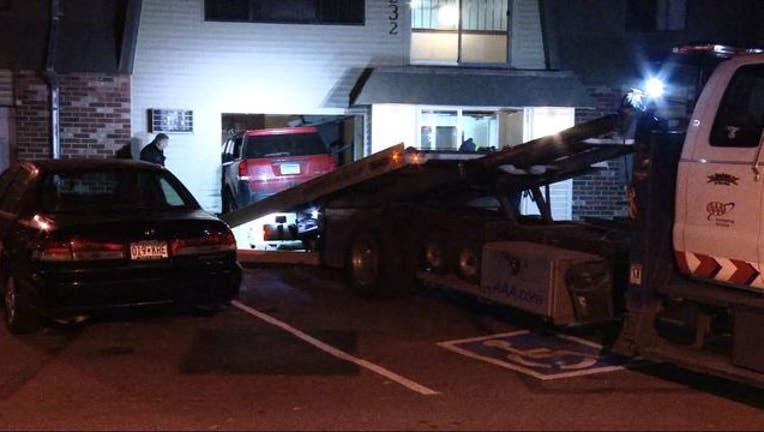 BROOKLYN PARK, Minn. (KMSP) - A car crashed through a living room wall early Sunday morning in Brooklyn Park, Minnesota.
Officers and paramedics were on scene around 2 a.m. at the Willows Apartment Complex on 65th and Douglas Drive.
A tow truck pulled the vehicle from inside the apartment early Sunday morning.
A witness at the scene said the driver of the vehicle was pulling in to park in a handicap spot when they drove through the wall.