Dog stares down bear in tree in Osakis, Minnesota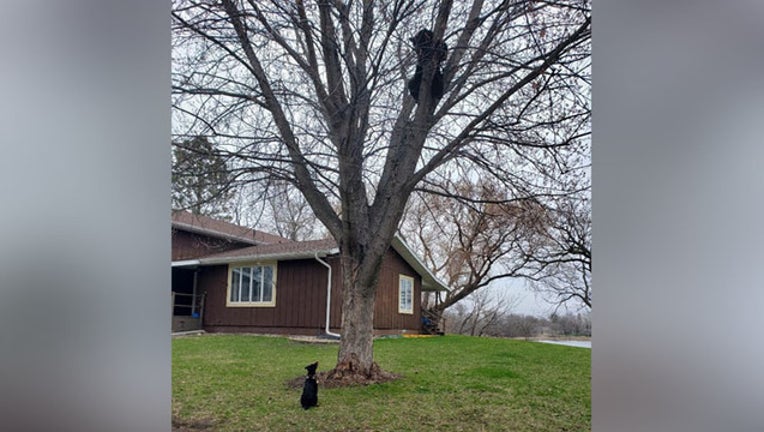 article
OSAKIS, Minn. (FOX 9) - A black bear made an appearance on East Main Street in Osakis, Minnesota Tuesday morning, according to the Osakis Police Department.
But the bear's visit didn't seem to be welcome by all.
A photo posted on Facebook by Osakis police showed the bear holding onto the branches of a large tree in front of a home, while a dog sat at the base of the tree giving the bear a stare down.
RELATED: FOX 9 Bear Week
With the temperatures rising, more bears will be emerging from hibernation and begin roaming throughout the state again. DNR officials say there are some safety tips to keep in mind. Since vegetation may be scarce this time of year, it's important to not leave out food, garbage or bird seed that might attract bears. For more tips, click here.