DNR investigating deer carcasses dumped near Zumbro River in southeastern Minnesota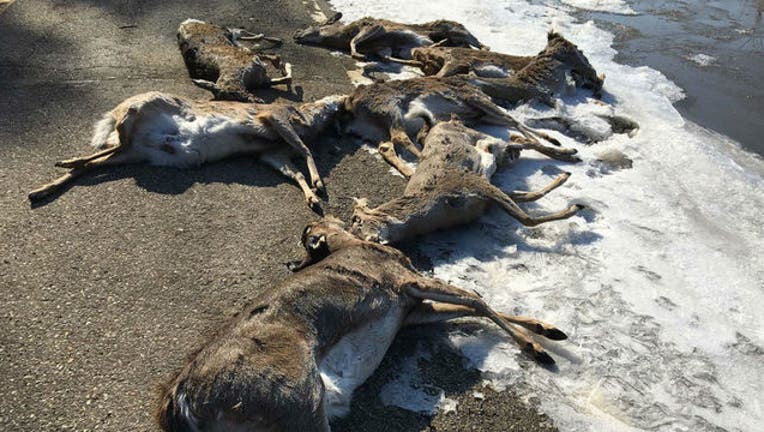 KELLOGG, Minn. (FOX 9) - The Minnesota Department of Natural Resources is investigating who is responsible for dumping eight white-tailed deer carcasses near the Zumbro River in Wabasha County. 
A state conservation officer received a report about the carcasses on Monday. The caller said the carcasses had been dumped sometime Sunday night on County Road 81 near the Zumbro River outside of Kellogg. At least seven of the animals were bucks and all had their antlers or antlers and skull caps removed. 
"At the very least, this is a waste of Minnesota's precious natural resources," Greg Salo, assistant director of the DNR Enforcement Division said in a statement. 
The deer were collected and will be tested for disease, the DNR said. 
The DNR is asking for the public's help in identifying the person or people responsible. Anyone with information is asked to call the Turn in Poachers (TIP) hotline at 1-800-652-9093.