Distracted driver 'eating a burger' and 'Snapchatting' drives onto baseball field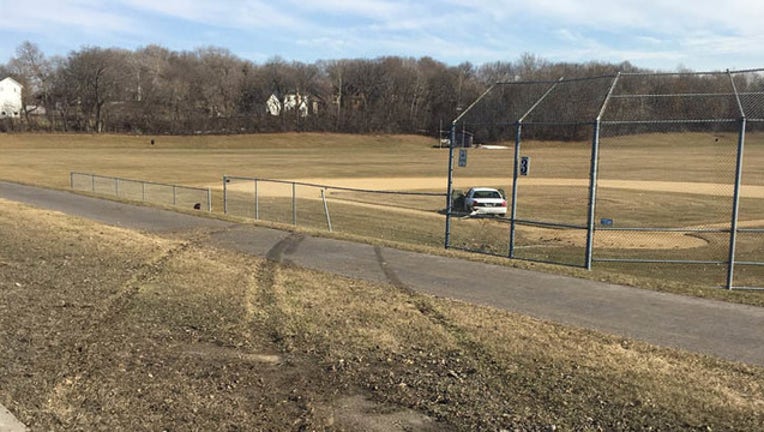 APPLE VALLEY, Minn. (FOX 9) - An apparent distracted driver with his hands full found himself way out of his league when his car ended up on an empty baseball field in Apple Valley, according to police.
Apple Valley Police Sgt. Josh Gerving says a passerby reported the crash happened around 3:50 p.m off of 140th Street W near Apple Valley High School. 
Police say the driver, described as a man in his 20s, apparently had been in the middle of eating a burger with one hand and using Snapchat on his phone in the other when he went off the road. Police also suspect speeding was a factor.
A photo tweeted by the Apple Valley Police Department shows the tire tracks veering off the street, where it appears the car went through a fence and onto a baseball field, stopping along the third baseline.
Police say its a reminder to always stay attentive on the roads.
The driver was cited with failure to drive with due care.
No one was injured.