Convicted murderer charged with attempted murder after stabbing girlfriend in the neck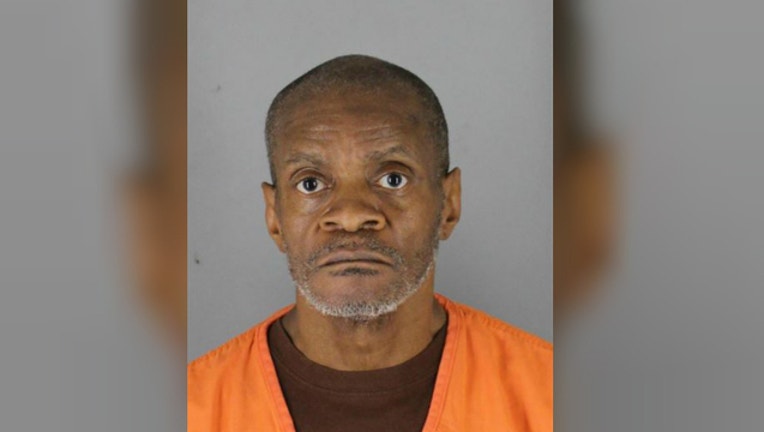 MINNEAPOLIS (FOX 9) - A man convicted in a 1990 murder has been charged with second degree attempted murder after he allegedly stabbed his girlfriend in the neck this weekend, according to a criminal complaint.
Roylee Hartfield, 60, of Minneapolis is also charged with first degree assault. Hartfield is still on parole for a murder in 1990, which also involved stabbing the victim multiple times. He is also on supervised release following convictions in 2010 in Wisconsin for battery and child abuse.
According to the charges, Sunday around 7:30 p.m., police responded to a report of a stabbing at an apartment complex on Aldrich Avenue in Minneapolis. When officers arrived, police found a woman holding a towel to the right side of her neck. She had stab wounds on her face and neck and a large wound on her left hand. 
While in the ambulance, the woman told an officer her boyfriend, Hartfield, attacked her the night before. She told police he "jumped" on her on the bed, punched her, stabbed her multiple times and then left her bleeding on the bed. Hartfield stayed with her the rest of the night and then the next day claimed he would take her to the hospital. After taking her keys to "warm up" her vehicle, he left the apartment and didn't return.
At the hospital, the woman underwent surgery for her life-threatening injuries.
Police tracked down Hartfield using his cell phone location and booked him into the Hennepin County Jail. 
In a police interview, Hartfield said during an argument, his girlfriend armed herself with a knife, which he took from her. He said he then lost control and started stabbing her. Throughout the interview, he admitted he "intended to kill [his girlfriend] when he stabbed her." He checked on her throughout the night while she was bleeding, each time expecting her to be dead.
Hartfield faces up to 20 years in prison for the attempted murder charge. His first court appearance is scheduled for Wednesday. Prosecutors will be asking for a $1 million bail.