Cold Spring, Minnesota, loses its biggest supporter, Billy Steil
COLD SPRING, Minn. (FOX 9) - Wednesday and Thursday, a Minnesota town is honoring one of its most beloved supporters.
Billy Steil, who had Down Syndrome, recently passed away at the age of 61. Before he died, he was known as Cold Spring's biggest fan, cheerleader, and friend to everyone.
On the black granite, ROCORI High School's Wall of Fame stands a plaque dedicated to Bill Steil, better known as "Billy." Celebrated as perhaps the Spartans' most devoted fan and team supporter, Billy's impact on the school and community is immeasurable.
"He definitely has left his mark on us here at ROCORI and in the neighboring towns," reflects Dave Hinkemeyer, a ROCORI teacher and long-time coach at both the school and the local town ball baseball team The Springers. For Billy, it didn't matter the role, be it bat boy, scorekeeper, or fan; he just wanted to be around the games and the athletes he loved so much.
"Everybody knew him because he was always at the ballpark. Billy really had a sense for the community as well, and the community kind of embraced him," Dave added.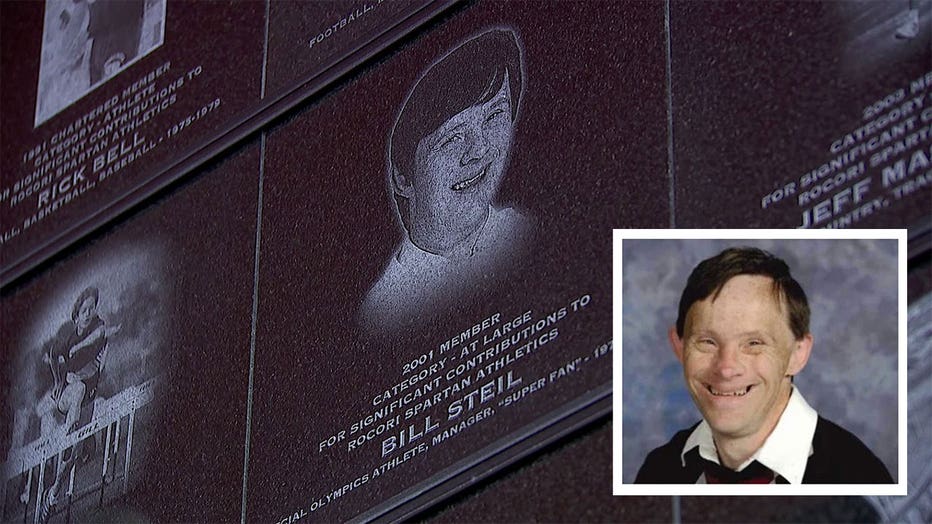 Though he had an affinity for all sports, wrestling held a special place in Billy's heart. "All-star wrestlers have some personalities and character. Someone would break into the practice, pretend they were the Crusher or something, and Billy would get all excited," recalls Dave.
Billy, who was born with Down Syndrome, had an influence that stretched beyond the confines of gyms and stadiums. He was an embodiment of Cold Spring, frequently spotted biking and making rounds at local businesses. One such place was the Side Bar, where Billy would often pull up a stool. 
"Saw him a lot. He's great. We're going to miss him," said owner Nate Sauer. On Billy's jovial nature, Nate elaborated, "One thing about Billy is he always liked to get your gears going. He knew something about you to make fun of you…. he liked to make fun of you. You could give it right back to him and he loved it."
Sadly, in recent years, Billy's health had declined. This meant a new generation in Cold Spring didn't get the chance to know him as well. However, those who did know him are certain that Billy's memory will live on.
"I knew of no one with a social calendar quite like Billy, or anyone who was as loved by the community like he was — he was always on the move, in the dugout or in the stands of every local baseball game with the Springers, Rockies, Spartans, legion teams, and even the Royals (thanks Ernie) — from Rocori wrestling, to the bowling alley, and church — Wilber knew everyone and made friends everywhere he went," Vikings Director of Player Personnel Ryan Monnens, who is related to Billy through marriage, told FOX 9. "He was witty and funny, had the very best laugh, and had a soft heart. I will miss the wild games of crazy eights, his notepad of NFL games and playoff scenarios, discussing the next jersey he was going to buy, and goodbyes that always ended with 'Go Vikings' — he had a family that loved him very much, and he will be missed."
Billy's funeral is set for Thursday at Saint Boniface in Cold Spring. The town that he so ardently loved, and which loved him right back, is expected to see a large turnout of friends and familiar faces to bid him farewell.