Chinese spy balloon shot down: Radar appears to show falling debris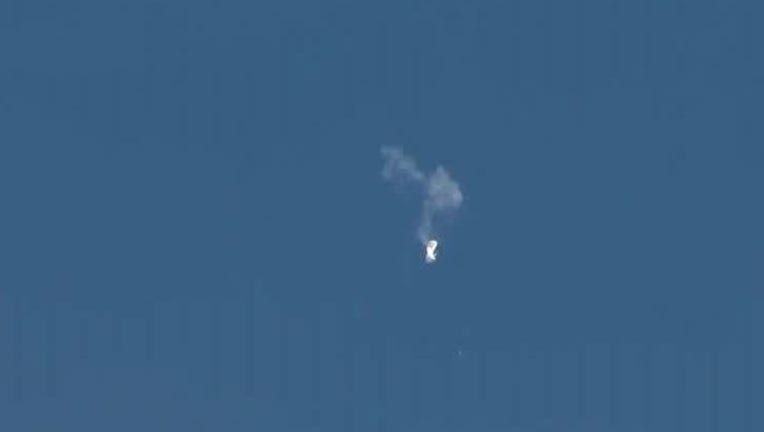 article
(FOX 9) - A Doppler radar image appears to show debris falling from the Chinese spy balloon shot down by the United States off the coast of South Carolina on Saturday. 
Fox 9 Meteorologist Cody Matz spotted the radar anomaly, and said that based on his experience analyzing radar, he was reasonably certain the footage captured the shooting down of the balloon, as both the time and location matched with information provided by Pentagon officials.
The radar footage shows a contraction of particles moving from west to east several miles off the coast of Myrtle Beach starting at roughly 2:43 p.m. Eastern Standard Time.  The Associated Press reported that at about 2:40 p.m. EST, a F-22 fighter jet fired a missile at the balloon when it was about six miles off the coast.
President Joe Biden gave the order to shoot down the balloon on Saturday, when U.S. commanders believed the risk to civilians from falling debris would be minimal as it over water, according to a statement issued Saturday by U.S. Secretary of Defense Lloyd J. Austin III. 
See the A.P's full coverage of the shooting down of the balloon here.