Charges dropped against 17 people arrested at Castile protests in 2016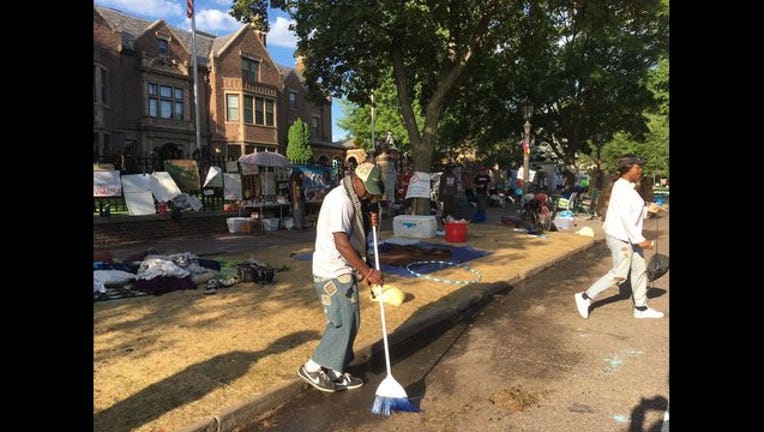 article
SAINT PAUL, Minn. (KMSP) - The City of Saint Paul attorney's office announced Wednesday it will be dropping charges for 17 people arrested while protesting at the Governor's residence in July 2016.
The arrests followed days of protest after the killing of Philando Castile by St. Anthony police officer Jeronimo Yanez on July 6th, 2016.
Protestors had been gathering outside the Governor's residence for 20 days when 73 people were arrested on July 26 and 27 following a dispersal order by St. Paul Police.
Of the 73 people arrested the St. Paul city attorney says, "49 entered into plea agreements, accepting petty misdemeanor or diversion options, and the remainder chose to go to trial. Trials for seven individuals have been completed, and the 17 whose charges are being dropped represent the only remaining cases in this matter."
"We reviewed these cases with fairness and adherence to the applicable laws," said City Attorney Lyndsey Olson in a press release. "In light of the evidence, we have determined that further pursuit of these charges is not in our city's best interest."