Chanhassen firefighters encounter 2x4-wielding man in garage explosion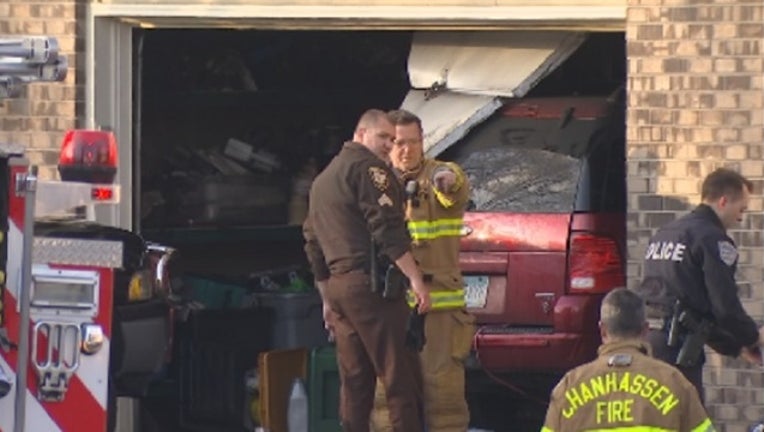 article
CHANHASSEN, Minn. (KMSP) - Carver County sheriff's deputies and local firefighters responded to a report of an explosion and fire in the garage of a home in Chanhassen, Minnesota early Friday morning when they encountered an uncooperative man with a wooden board.
According to the Carver County sheriff's office, firefighters gained access to the garage on the 6900 block of Chaparral Lane and extinguished the fire just after 6:18 a.m. Firefighters then found the man under a vehicle in the garage, but he was "combative, using a 2x4 to keep emergency personnel at a distance, and unwilling to be removed from the garage."
Deputies and firefighters were eventually able to get the man out from under the vehicle and out of the garage. He was transported to HCMC to be treated for injuries, including smoke inhalation.
Chanhassen Fire and sheriff's deputies were assisted by personnel from Excelsior Fire Department, Eden Prairie Fire Department, Edina Fire Department, South Lake Minnetonka Police Department, and Ridgeview Ambulance.
The cause of the explosion and subsequent fire remains under investigation by the State Fire Marshal, Chanhassen Fire Department and the Carver County sheriff's office.