Capsized kayaker rescued from Sauk River in St. Cloud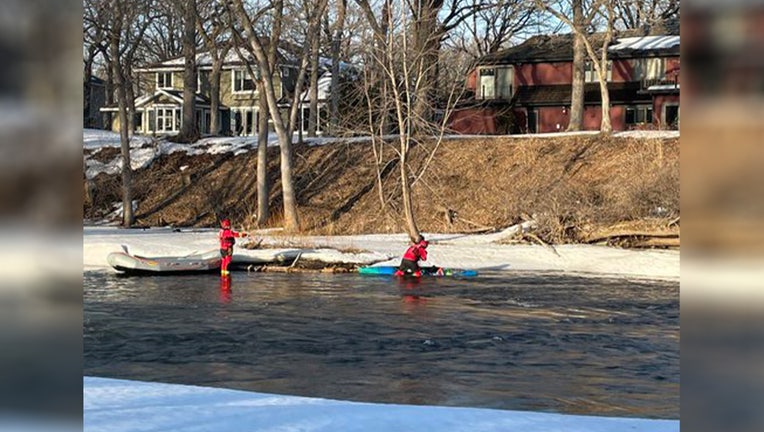 article
ST. CLOUD, Minn. (FOX 9) - A man was rescued over the weekend after his kayak capsized in the Sauk River, according to authorities. 
The Stearns County Sheriff's Office received a report at 5:20 p.m. on Saturday for a kayaker who had overturned on the Sauk River between Highway 15 and Heim's Mill. 
Someone passing by was able to help the kayaker out of the water before authorities arrived. The kayaker said he couldn't find his son, who was on the river with him in a separate kayak. 
Authorities responded to the scene to help search for the missing Kayaker. He was ultimately found safe in his kayak as he approached the Heim's Mill landing. 
Both kayakers were checked by medical staff, and no injuries were reported. The father and son were reunited at Heim's Mill. Fire crews were able to recover the capsized kayak from the river.