Bill for unpaid 'hidden fee' has Minneapolis senior scared of losing home
MINNEAPOLIS (FOX 9) - A Minneapolis woman is scared she could lose her senior housing apartment because of a bill she didn't know existed.
Mary Rainey lives at Sabathani Senior Housing in the Central neighborhood, but she's worried she'll lose her apartment because they've started sending her bills for months of unpaid cable.
"They just they just handed that note to me and put it in my door," she said.
A bill for $478 in overdue charges was the beginning of the end of Mary's good feeling about her apartment.
A manager walked her through the debt, pointing to $30 a month in unpaid cable fees, plus late charges.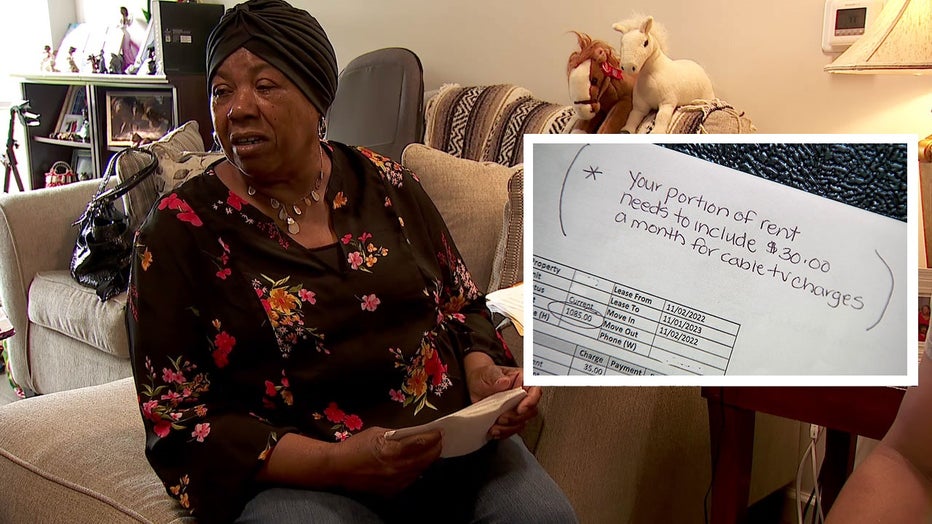 The bill made no sense to Mary and her family since she pays her own Xfinity bill and her lease notes cable fees are not applicable to her.
"This is absolutely a hidden fee," said her grandson, Xavier Lawson. "My grandma pays all of her bills."
As the dispute dragged on for months and the overdue amount climbed above $500, Mary thought about scraping together the money and paying — even though she's on a fixed income and doesn't believe she should have to pay.
"I am tired of fighting," she said. "I have thought about just going and get, you know, getting the money and just giving it to them."
Sabathani CEO Scott Redd told Fox 9 they have third-party property management, but this isn't the way they want to do business, so he's looking into it.
Until she sees a zero next to her amount owed, Mary's going to be on edge.
"When you're on a fixed income, it's kind of scary," she said.
Redd and the managers on site told us they'd make sure to resolve this issue as soon as possible, but as of now, Mary says the bill is still looming over her head.