Bed Bath & Beyond closing 87 additional stores. Here's the list of locations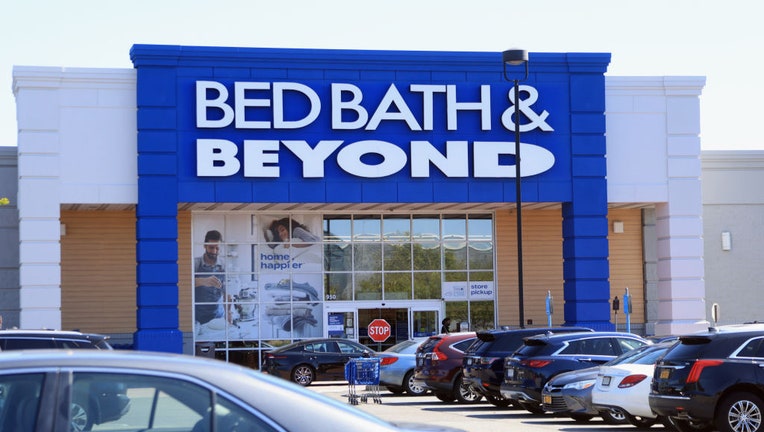 article
Bed Bath & Beyond is set to close an additional 87 stores as the company deals with financial struggles. 
The new closures are in addition to the 150 stores the home goods retailer said last August were closing. The company also cut its staff by 20%. The Associated Press reported the company estimated those cuts would save $250 million in its current fiscal year. The company also said in August that it lined up more than $500 million of new financing.
RELATED: Bed Bath & Beyond can't pay creditors, bankruptcy looms
Bed Bath & Beyond provided a statement to FOX Television Stations about the closings: 
"As we work with our advisors to consider multiple paths, we are implementing actions to manage our business as efficiently as possible. We continue our analysis of our store footprint based on a variety of factors, and together with our advisors, have identified additional Bed Bath & Beyond store closures that we will implement in a timely manner. Additionally, the Company announced the closure of all Harmon locations."
The New Jersey-based company, known for selling a variety of items in the home, baby, and beauty and wellness markets, said it will update all stakeholders on their plans as they "develop and finalize." 
RELATED: Bed Bath & Beyond's list of store closings
Here's a list of the stores that will be closing soon: 
Last week, the retailer said that it's in default on its loans and doesn't have sufficient funds to repay what it owes, the AP noted. The home goods chain said in a Securities and Exchange Commission filing on Jan. 26 that the default would force it to consider alternatives including restructuring its debt in bankruptcy court.
Bed Bath & Beyond warned on Jan. 5 that it was considering options including filing for bankruptcy, saying that there was "substantial doubt" that it could stay in business. A week later, it reported a 33% drop in sales and a widening loss for its fiscal third quarter that ended Nov. 26, compared with the year-ago period. Sales at stores opened at least a year — a key indicator of a company's health — dropped 32%, according to the Associated Press. 
The Associated Press contributed to this report. This story was reported from Washington, D.C.