Adrian Peterson ready to go for Sunday's game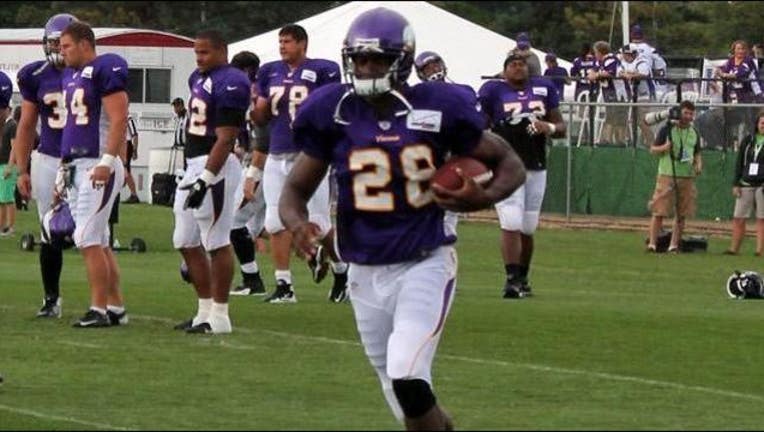 article
EDEN PRAIRIE, Minn. (KMSP) - Adrian Peterson announced he will play in Sunday's game against the Colts. The running back told Dash Radio in an interview on Friday.
The Vikings also waived defensive tackle Toby Johnson to make room for Peterson's return from injured reserve. 
Peterson returned to practice on Wednesday and was designated for return from injured reserve.
Peterson has been recovering from surgery on a torn meniscus he suffered against Green Bay in Week 2. He had 50 yards on 31 carriers in the first two weeks of the season before suffering his knee injury against the Packers on Sunday Night Football.
Peterson underwent surgery for a full meniscus repair on Sept. 22 – a procedure with a typical recovery period of three to four months.
Playoff picture: The Vikings (7-6) trail the New York Giants, Tampa Bay Buccaneers and Washington Redskins in the NFC Wild Card race. The Vikings need at least 2 wins in their final 3 games against the Indianapolis Colts, Green Bay Packers and Chicago Bears, and still need the Bucs to lose twice and Redskins to lose once to avoid unfavorable tiebreakers.