3rd man charged in failed Gambia coup attempt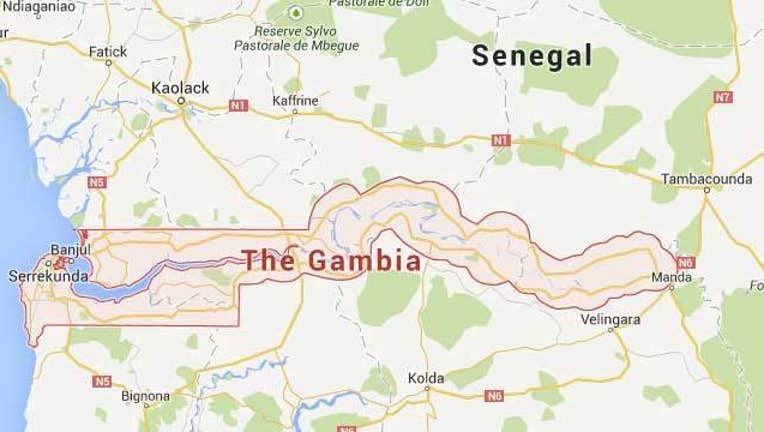 article
The U.S. Attorney's Office in Minneapolis has charged a third man in connection with the failed New Year's coup attempt in The Gambia. Alagie Barrow, 41, of Tennessee is charged with conspiracy to violate the Neutrality Act and conspiracy to possess a firearm in furtherance of a crime of violence.
Background
On Dec. 30, 2014, there was an unsuccessful attempt to violently overthrow the government of Gambia – a small West African country bordered by Senegal and the Atlantic Ocean.
Investigation findings
Barrow was allegedly part of a group that planned the coup attempt, along with 46-year-old Papa Faal of Brooklyn Park, Minn. and 57-year-old Cherno Njie of Austin, Texas. The expectation was that Njie would claim interim leadership of the Gambian government.
According to the charges, Barrow participated in conference calls to develop the group's operational plan, which involved purchasing weapons, body armor, night vision goggles and military-style uniforms. He was also part of the "advance team" that traveled to Gambia to arrange a safe house and conduct reconnaissance on the residence of President Yahya Jammeh.
Once all members arrived in Gambia, they divided into two teams and attempted to gain control of President Jammeh's residence by ramming the front door with rented vehicles. But the assault teams came under heavy fire from presidential security forces, foiling their plot.
Guilty plea
Faal pleaded guilty in federal court earlier this week. He admitted to buying semiautomatic rifles in Minnesota and shipping them to Africa in barrels.