3 children injured in 5-vehicle crash on I-35W near I-694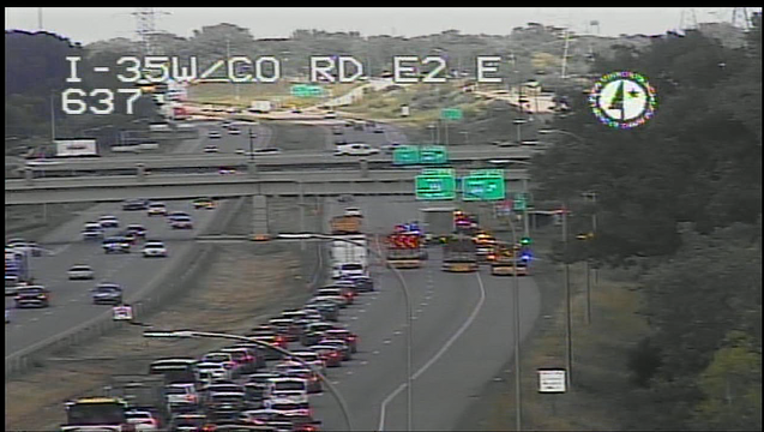 ARDEN HILLS, Minn. (KMSP) - Three children were taken to the hospital following a five-vehicle crash on Interstate 35W at Interstate 694 in Arden Hills, Minnesota Thursday afternoon.
Around 12:19 p.m., all five vehicles were headed northbound on 35W and were caught in stop and go traffic when a Volvo semi rear-ended a minivan, pushing it into a Ford semi, which then hit the Kenworth semi in front of it. The minivan then swung out and hit a Tahoe in the center lane.
Inside the minivan, a three-year-old girl and a four-year-old boy suffered life-threatening injuries. The driver, a 64-year-old man, and a four-year-old girl also received non-life threatening injuries. All three children were wearing seat belts.
All three semi drivers received non-life threatening injuries.
The crash remains under investigation.