3 at White Horse Ranch charged in Lakeville girls' disappearance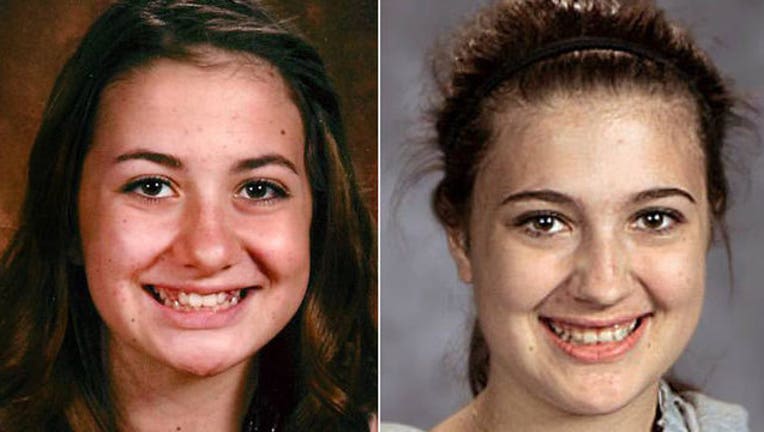 LAKEVILLE, Minn. (KMSP) - Gianna and Samantha Rucki went missing in April 2013 during a custody battle between their parents. Police found the Lakeville, Minn. sisters on Nov. 18 on the White Horse Ranch in Herman, Minn., and three adults, including the ranch owner, were charged Friday with deprivation of parental rights.

Deirdre Elise Evavold, 51, of St. Cloud, Douglas Craig Dahlen, 53, and Gina Schmit Dahlen, 47, were each charged Friday and have been summoned to face charges.

"Concealing children and keeping them from a parent for over two and half years in violation of a court order is unconscionable," Dakota County Attorney James Backstrom said.
According to charges:
The girls, ages 13 and 14 at the time, ran from their Lakeville home on April 19, 2013 and were picked up by their mother, Sandra Grazzini Rucki, and taken to the ranch. One of the owners of the White Horse Ranch told investigators that Grazzini Rucki and another unnamed individual brought Gianna and Samantha to the farm property on April 23, 2013, and the girls had been at that location ever since.
Friday's charges said the girls whereabouts were unknown until Nov. 18, 2015, when officers executed a search warrant at the Dahlen residence.
Sandra Grazzini Rucki has been charged with 3 additional felony counts of deprivation of parental rights. Evavold, Douglas Dahlen, and Gina Dahlen are being summoned to court to face charges and their first court appearances are expected in the next month in Hastings.