10 bison on the loose from Wisconsin farm shot, killed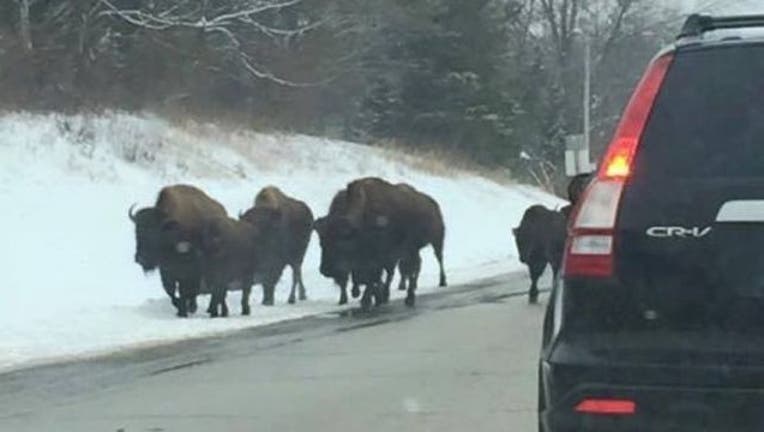 (FOX NEWS) - Ten bison that escaped from a Wisconsin farm were shot and killed Saturday after roaming loose for more than six hours.
The owner of the farm in the Town of Paris told Fox6 News he had no choice.
"I was sorry I had to kill those, but I didn't want anybody to get hurt," Tom Pierson told the station.
He told police 17 of them got loose around 8 a.m. Saturday. Seven were corralled and returned to the farm.
Those still on the loose wandered miles away, walking through traffic and yards, the station reported.
The bison escaped when a tree knocked down a fence.
"Bison don't herd," Kenosha County Sheriff David Beth told Fox6. "They're not like cattle or like horses -- and they're extremely dangerous, too."
Beth said the animals started charging toward people.
"They went through a fence and it became dangerous," he said.
Authorities told the station that tranquilizers wouldn't have stopped the 1,500 pound animals.
Story from FOX NEWS