1 charged, 1 still at large in Inver Grove Heights cell phone store robbery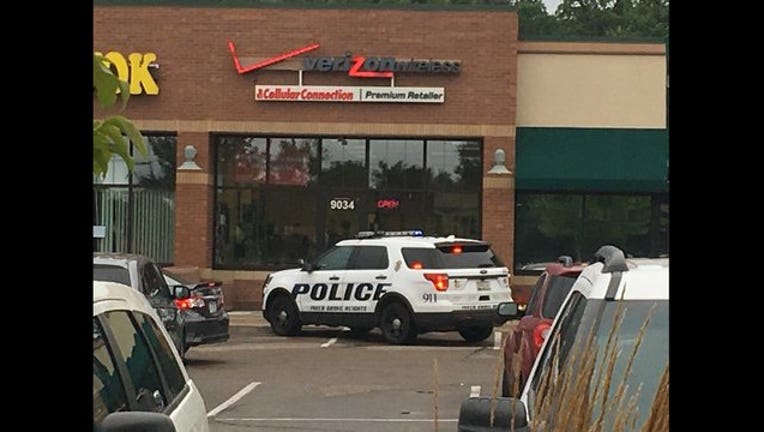 INVER GROVE HEIGHTS, Minn. (KMSP) - One suspect has been charged and another is still at large in an armed robbery of a cell phone store in Inver Grove Heights earlier this month where a clerk with a permit to carry shot one of the suspects,
According to the charges, the clerk had walked into the back room of the store to get a phone requested by Jamaal Marquie Mays, 32, and another man. When he came out of the back room, one of the suspects pointed a gun at his head.
The clerk then pulled out his own gun, which he had a permit to carry, and fired several shots. Mays was injured in the shooting and taken to Regions Hospital, where he remains hospitalized. The other suspect fled the scene.
An employee in a neighboring business received a graze wound as a result of one of the bullets going through an adjoining wall. No one else was injured.
Mays is charged with first degree aggravated robbery and two counts of illegally possessing a firearm.
The other suspect in the armed robbery remains at large. Anyone with information on his identity and location is asked to contact the Inver Grove Heights Police Department at 651-450-2325.
RELATED: Police searching for 2nd suspect in Inver Grove Heights cell phone store robbery