Many Americans need second income to afford student loan payments without Biden's forgiveness plan: Survey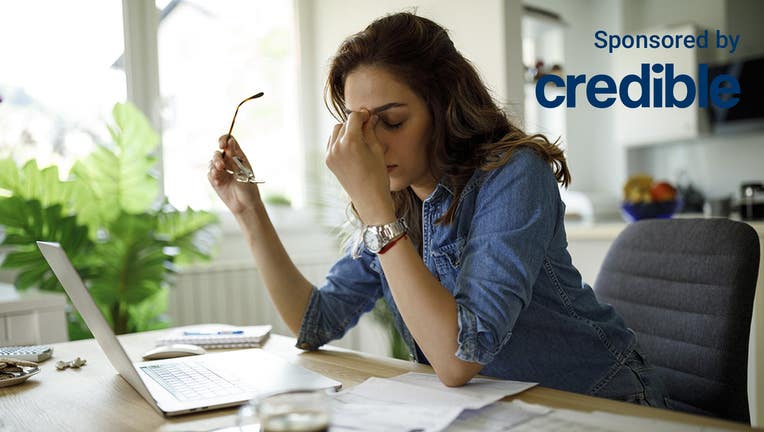 article
Many Americans said they'd likely need a second job to meet student debt obligations if their loans aren't forgiven, according to a recent survey.
Overall, 55% of Americans with student debt said they would have to work a second job to pay off loans, according to Cleo's survey on student debt forgiveness.  
Of the more than half of respondents that said they required a second income to cover the debt, 26% said they would likely need to work an extra 11 to 30 hours per week and 18% said they would need to work an extra one to 10 hours per week to cover the expense.
Moreover, once repayment resumes, 28% of Americans said they would have to cut back on essentials, such as groceries, gas, and utilities. Almost a quarter of respondents (24%) said they might have to go into debt through credit cards or cash advances.
"The financial anxiety and mental health issues that come with having student loan debt hanging over your head is hard to remedy, especially when we're seeing people talk about making cuts on living essentials and taking out even more credit to cover loan repayments as our survey indicates," Kimberly Dillon, Cleo's vice president of brand, said in a statement.  
If you have private student loans, refinancing at a lower interest rate could help you reduce your monthly payments and repay your loans faster. Credible can help you find your personalized interest rate without affecting your credit score.
Mortgage delinquency rates fell to near record lows: CoreLogic
Student loan payments on pause until legality of forgiveness plan decided
Last November, the Biden Administration announced that it would extend the student loan payment pause until June 30, 2023, to give the Supreme Court enough time to hear arguments later this month to determine if the student loan forgiveness plan is legal.
This past August, Biden announced that his administration would cancel $10,000 in federal student loans per borrower or $20,000 in student loans for Pell Grant recipients. The plan only applies to individual borrowers who make less than $125,000 or households who make less than $250,000. But the plan faces multiple lawsuits challenging its legality. 
More than 16 million student loan borrowers have been approved for student loan forgiveness in the weeks that the application was available. Approximately 40 million more borrowers may be eligible for debt relief, U.S. Department of Education Undersecretary James Kvaal said in a recent court filing.
If the administration is permitted to follow through on its student debt forgiveness plan, payments will resume 60 days after permission is granted. If the program is not implemented, payments will resume 60 days after the June 30 deadline.
If Biden's student loan relief plan goes into effect, private student loans won't qualify for any of its benefits. If you hold private student loans, you could consider refinancing these to a better interest rate to lower your monthly payments. You can visit Credible to compare options from different lenders and choose the one with the best rate for you.
Consumer credit increased by nearly $30 billion, experts expect record delinquencies in 2023
Republican Senators are challenging payment pause and forgiveness plan
Last week, Republican Senators John Thune (R-S.D.) and Bill Cassidy, M.D. (R-La.) reintroduced the Stop Reckless Student Loan Actions Act.
The legislation, first introduced last April, would end the current student loan payment pause and block the forgiveness plan. The bill would still allow Biden to temporarily suspend repayment for certain low- and middle-income borrowers and members of the armed forces during a war or national emergency.
"It's time for borrowers to resume repayment of their student loans, and I'm proud to lead this common-sense legislation that would protect taxpayers and prevent President Biden from suspending these loans in perpetuity," Thune said in a statement.
If student loan payments were to resume without forgiveness, it could lead to a spike in loan defaults.
"Unless the Department is allowed to provide debt relief, we anticipate there could be an historically large increase in the amount of federal student loan delinquency and defaults as a result of the COVID-19 pandemic," Kvaal said. "This could result in one of the harms that the one-time student loan debt relief program was intended to avoid."
If you have private student loans and don't qualify for federal debt relief, you could consider refinancing to lower your student loan payments. You can contact Credible to speak to a student loan expert and get your questions answered. 
Inflation and recession are defining how Americans save for retirement: Survey
Have a finance-related question, but don't know who to ask? Email The Credible Money Expert at moneyexpert@credible.com and your question might be answered by Credible in our Money Expert column.