Vikings announce Mike Zimmer Foundation launch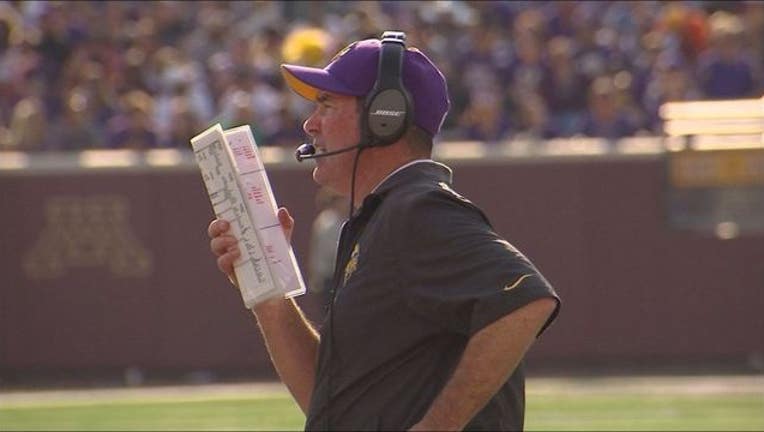 MINNEAPOLIS (KMSP) - The Minnesota Vikings announced Thursday head coach Mike Zimmer and family will host a private event to launch the Mike Zimmer Foundation in honor of his late wife, Vikki.
The foundation's specific community initiatives will be disclosed during Saturday's private event at U.S. Bank Stadium Preview Center, but a news release from the club said the goal is to better the lives of children in need and "keep Vikki's big heart and giving spirit alive." Vikki died unexpectedly of natural causes at age 50 on Oct. 8, 2009.
The event will feature player appearance, raffle prizes and a silent auction.

Zimmer has three children, Adam, the Vikings linebackers coach, Corri, and Marki.
The Mike Zimmer Foundation Mission

Our goal for The Mike Zimmer Foundation is to better lives of children in need. With the donations contributed from Mike Zimmer and the sponsors that we team up with, we want to not only promote a healthy, active lifestyle and way of living for children, but we also want to motivate less fortunate children and help them chase their dreams.

For more information, visit: www.mikezimmerfoundation.org