Timberwolves, Prince estate unveil new Prince-inspired uniforms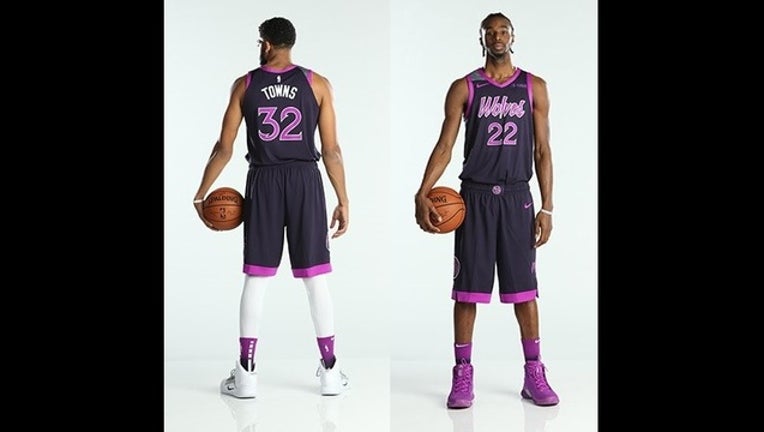 CHANHASSEN, Minn. (KMSP) - The Minnesota Timberwolves unveiled new uniforms inspired by Minnesota music icon Prince Thursday at Paisley Park. 
The Prince-inspired City Edition uniforms, of course, feature the singer's favorite color--purple. They were designed in collaboration with Prince's estate.
The new uniform will debut on Friday, Nov. 16 at the game against the Portland Trail Blazers at Target Center. Fans can purchase City Edition merchandise online beginning on Thursday, Nov. 8 and at the team store on Friday, Nov. 9. 
Members of Prince's family said he enjoyed basketball as both a player and a fan, playing in both junior and senior high school and in pickup games with band mates on the road. 
Full statement from the Prince Estate: