NASA gives Vikings QB Josh Dobbs a shoutout after leading comeback win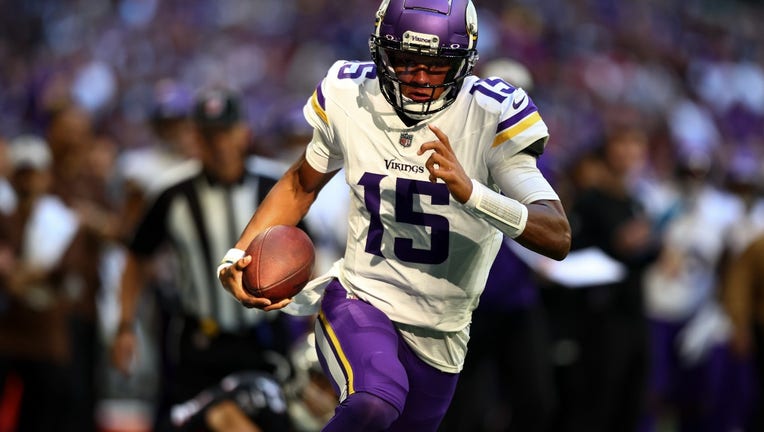 article
MINNEAPOLIS (FOX 9) - Josh Dobbs worked his magic after just a few days with the Minnesota Vikings, and led them to a 31-28 comeback win at Atlanta on Sunday to improve to 5-4 after an 0-3 start.
Monday, the newest Vikings' quarterback got a shout-out from NASA.
"Congratulations @josh_dobbs1 on yesterday's big win! Looks like you rock(et) on and off the field. We heard you've even got a new nickname, the "Passtronaut." If the suit fits, wear it."
The backstory there is that Dobbs was a standout college quarterback at Tennessee, and graduated from there with a degree in aerospace engineering. That's right, he could be an astronaut or a rocket scientist. NASA had a play on words there, combining his college degree with his quarterbacking ability.
Despite barely knowing the Vikings' playbook or any of his new teammates, Dobbs accounted for 224 total yards and three touchdowns. He drove the Vikings 75 yards in the final two minutes, hitting Brandon Powell for the game-winning touchdown with 22 seconds to play.
Dobbs was forced into action after Jaren Hall, making his first NFL start, exited in the first quarter with a concussion. Hall is in the concussion protocol as of Monday, and Dobbs is in line to start Sunday against the Saints.
The Vikings acquired Dobbs last Tuesday before the NFL trade deadline from the Arizona Cardinals. In eight starts there this season, he had 1,569 passing yards, eight touchdowns and five interceptions.