Gophers' Destiny Pitts wins Big Ten Freshman of the Year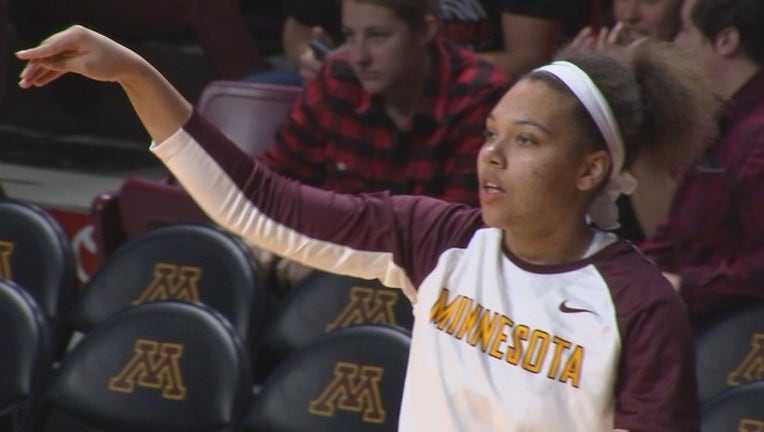 article
MINNEAPOLIS (KMSP) - As the regular season for basketball wraps up, Gophers players are taking home Big Ten honors.
Gophers freshman Destiny Pitts was named Big Ten Freshman of the Year. Pitts is the fourth player in Minnesota history to receive the honor, joining the likes of Amanda Zahui B., Rachel Banham and Janel McCarville. She also made the All-Big Ten Freshman Team, received an All-Big Ten Honorable Mention and made the All-Big Ten Second Team. She was named Big Ten Freshman of the Week seven times this season, tying a school record.
Pitts leads the Gophers with 7.4 rebounds per game. She is fourth on the team in points with 13.1 points per game. She is fourth overall in the league in three-pointers made.
Senior Carlie Wagner and junior Kenisha Bell were also named to the All-Big Ten First Team.
Bell leads the Gophers with 19.6 points per game. She has had four 30-point games this season. She and Pitts both recorded six double-doubles this year.
Wagner averages 18.3 points per game and is shooting 40.3 percent beyond the 3-point line.
The Gophers enter the Big Ten Tournament as the fourth seed. Their first game will be on Friday against the winner between No. 5 Iowa and either No. 13 Wisconsin and No. 12 Northwestern. The game starts around 1:30 p.m.