'Game of Thrones Night' first of 25 Minnesota Twins theme nights for 2019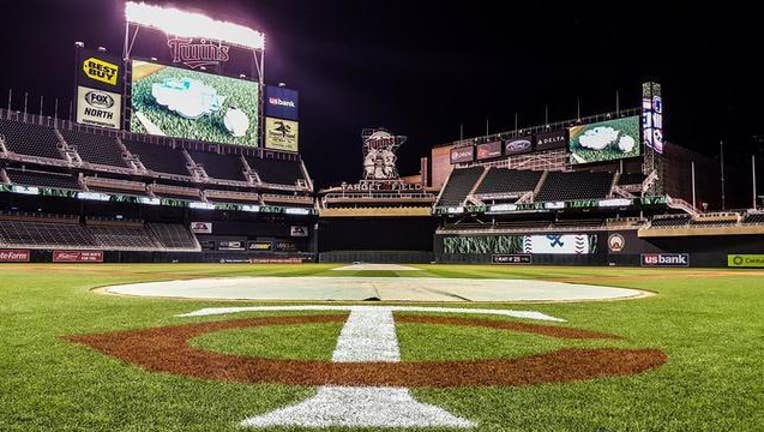 MINNEAPOLIS (FOX 9) - The Minnesota Twins have announced the first 25 theme nights for the 2019 season, kicking off with "Game of Thrones Night" on April 12. 
Other theme nights include Star Wars Night, Pride Night and three "Wine, Women and Baseball" nights. 
All the theme nights feature an exclusive, Twins-themed item. The items are only available to fans who purchased the special theme night ticket package for that game. 
The Twins say there will be additional theme nights announced at a future date. 
Theme nights 
GAME OF THRONES NIGHT: April 12 vs. Detroit, "Game of Thrones" Twins Flag 
CLASS OF 2019 DAY: April 13 vs. Detroit, Class of 2019 T-Shirt
MINNESOTA UNITED FC NIGHT: May 1 vs. Houston, Co-branded United/Twins Cap
UNIVERSITY OF MINNESOTA NIGHT: May 10 vs. Detroit, Maroon & Gold Twins Cap featuring U of M logo
SCRUBS NIGHT: May 13 vs. Los Angeles-AL, Twins Scrub Top
SKOL NIGHT: May 14 vs. Los Angeles-AL, Twins Purple SKOL Beanie
NORTH DAKOTA STATE UNIVERSITY NIGHT: June 11 vs. Seattle, Green & Yellow Twins Cap featuring NDSU logo
WINE, WOMEN AND BASEBALL #1: June 17 vs. Boston, Twins Tote Bag, along with a Pregame Hospitality Event hosted at Loews Minneapolis Hotel
GUSTAVUS ADOLPHUS COLLEGE NIGHT: June 17 vs. Boston, Black & Gold Twins Cap featuring Gustavus logo
UNIVERSITY OF ST. THOMAS NIGHT: June 25 vs. Tampa Bay, Gray & Purple Twins Cap featuring UST logo
STAR WARS NIGHT: June 26 vs. Tampa Bay, Obi-Wan Kepleroni Bobblehead 
MUSTANG DAY: June 27 vs. Tampa Bay, Bobblehead of T.C. Bear in a 1964 Ford Mustang
UNIVERSITY OF NORTH DAKOTA NIGHT: July 18 vs. Oakland, White & Green Twins Cap featuring UND logo
WINE, WOMEN AND BASEBALL #2: July 19 vs. Oakland, Twins Tote Bag, along with a Pregame Hospitality Event hosted at Loews Minneapolis Hotel
BIKE RODEO: July 21 vs. Oakland, Twins Bike Jersey
COLLEGE OF SAINT BENEDICT AND ST. JOHN'S UNIVERSITY NIGHT: July 22 vs. New York-AL, Red & White Twins Cap featuring CSB & SJU logos
PRIDE NIGHT: July 23 vs. New York-AL, Twins Pride Denim Black Cap
CANCER AWARENESS NIGHT: August 5 vs. Atlanta, Twins Cancer Awareness Caps (10 varieties) benefitting Cancer Support Organizations
MINNESOTA STATE UNIVERSITY, MANKATO NIGHT: August 6 vs. Atlanta, Gold & Purple Twins Cap featuring MNSU logo
SOUTH DAKOTA STATE UNIVERSITY NIGHT: August 8 vs. Cleveland, Yellow & Blue Twins Cap featuring SDSU logo 
WINE, WOMEN AND BASEBALL #3: August 23 vs. Detroit, Twins Tote Bag, along with a Pregame Hospitality Event hosted at Loews Minneapolis Hotel
MINNESOTA WILD NIGHT: September 10 vs. Washington, Co-branded Wild/Twins Cap 
PEANUTS™ NIGHT: September 12 vs. Washington, Twins-themed Snoopy Collectable Bobblehead
LOVE YOUR MELON NIGHT: September 19 vs. Kansas City, Limited Edition 5th Anniversary Twins Love Your Melon Beanie 
ZUBAZPALOOZA: September 20 vs. Kansas City, Twins Zubaz