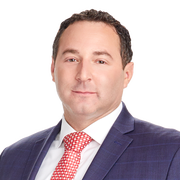 Local viewers have come to know Paul Blume as a trusted, reliable source of critical information. Paul has built a reputation on covering the biggest stories, enterprising leads and developing a network of sources that has made him an indispensable member of the FOX 9 news team. His trademark tag line, "Paul Blume FOX 9!" has made Paul one of the most recognizable names in the Twin Cities television news market.
Paul first landed in Minnesota in 2007 as a member of the FOX 9 team of broadcast journalists that covered every aspect of the tragic Interstate 35W bridge collapse, from the frantic emergency response on August 1, to the survivors, the victims, the investigation and the long-term impact on the nation's infrastructure needs.
Since then, Paul has had a reporting role in just about every major story this region has seen including the police shootings of Jamar Clark and Philando Castile, the deadly encounter inside the Little Falls home of Byron Smith, the drug overdose death of music icon Prince, the natural gas explosion at Minnehaha Academy, Super Bowl LII and more recently, the incredible escape of Jayme Closs after 88 days of captivity in northwestern Wisconsin.
In 2017, Paul traveled to Las Vegas to report on the immediate aftermath of the mass shooting at the Route 91 music festival. He connected viewers to the national tragedy on the Strip that directly impacted several Minnesotans and their loved ones.
Paul says the highlight of his career so far was in 2004 when he embedded as journalist with a Wisconsin National Guard unit during their war-time deployment in Iraq. An assignment that netted regional Murrow and Emmy awards for his work.
Paul is a General Assignment Reporter in every sense of the word. He loves arriving in the newsroom each day, not knowing what story he will get to tell. Though you will often find Paul at a courthouse, providing insight into the criminal justice system. With cameras largely banned from Minnesota courtrooms, Paul has found a unique way to inform and simplify the legal process with his on-air reports and social media feeds.
Always hungry for a lead or a great story to share, Paul welcomes anyone to reach out via email or social media. In his spare time, Paul enjoys working out and traveling. And he is a big sports fan. In fact, every once in a while, you might find Paul anchoring sports on a FOX 9 newscast. He is also a regular guest on Dan Barreiro's KFAN radio show where he is asked to break down and provide perspective on the day's biggest headlines.
A native New Englander, Paul was raised in Lexington, Massachusetts and graduated from Bates College in Maine. He worked in various reporting and anchoring roles at TV stations in Milwaukee and Madison, Wisconsin as well as Dubuque, Iowa and Anchorage, Alaska before joining FOX 9. He and his wife are raising two young daughters in the metro area.    
The latest from Paul Blume