Wife charged for role in $1 million Ponzi scheme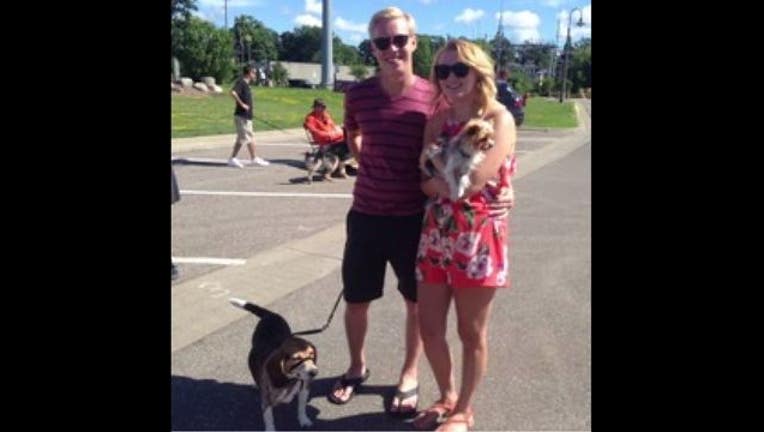 ST. PAUL, Minn. (KMSP) - The wife of a man accused of running a $1 million Ponzi scheme is now charged for her role in the scheme, according to the United States Attorney's Office.
Alex Reaves Lundin, 25, is charged with conspiracy to commit mail fraud. Her husband, Jeremy Lundin already pleaded guilty to charges of mail fraud and money laundering.
In June, Fox 9 first reported details about the alleged scheme.
According to officials, Jeremy Lundin claimed to run "options trading" through his business Big Island Capital from December 2014 to May 2017. He promised investors exponential growth and received more than $1 million from 51 investors.
Instead of using the money for options trading, the Lundin couple spent the money on personal expenses including travel, luxury automobiles, a boat, jewelry and more.
Over the course of the operation, Jeremy Lundin created fake account statements, which falsely reported financial gains.
Investigators say Alex Lundin helped her husband carry out the scheme even after she found out he was not using the money for options trading. 
Alex Lundin will make her first appearance at a later date. Her husband Jeremy will be sentenced on February 1.