Why a cargo ship has been stranded in Duluth, Minnesota for a month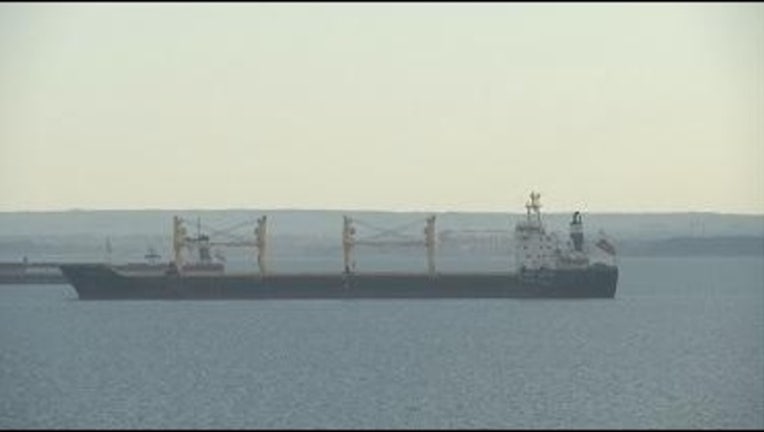 article
By STEVE KARNOWSKI
Associated Press
MINNEAPOLIS (AP) -- The alleged environmental violations that have stranded a German-operated cargo ship for about a month outside the Lake Superior port of Duluth involved the discharge of oily water and negotiations are underway for the vessel's release, the U.S. Coast Guard said.

The Coast Guard is negotiating a security agreement that would allow the oceangoing M/V Cornelia to depart Duluth while protecting the integrity of the investigation and the interests of the vessel's crew, it said in a statement Thursday night.

The statement gave no details about the discharge or when it happened, except to say it wasn't in the port of Duluth-Superior. It also didn't say what the security agreement would entail.

Coast Guard spokesman Petty Officer 3rd Class Christopher Yaw said Friday that he couldn't provide further details.

The Coast Guard had previously declined to say why the ship; its crew of 19  Czechs, Ukrainians, Filipinos and Croatians; and its cargo of grain bound for Tunisia were ordered not to leave Duluth except that it was for "alleged violations of U.S. environmental regulations."

The crew apparently hasn't set foot off the ship since early November when it loaded its grain.

Oceangoing ships typically try to leave Duluth no later than Dec. 18 because of the time it takes to cross the Great Lakes before the St. Lawrence Seaway closes for the season. The statement said the crew has adequate food, water and other necessities.

The U.S. attorney's office for Minnesota has been conducting a criminal investigation since Nov. 9, the statement said. It added that Coast Guard and federal prosecutors take any allegations of environmental violations very seriously, but recognize the importance of the flow of commerce through the port and are trying to finish as soon as possible.

The 576-foot, Liberian-flagged Cornelia is managed by the German shipping company MST Mineralien Schiffahrt. Company officials didn't immediately respond to an email seeking comment Friday.