Who is Neil Gorsuch, Trump's Supreme Court pick?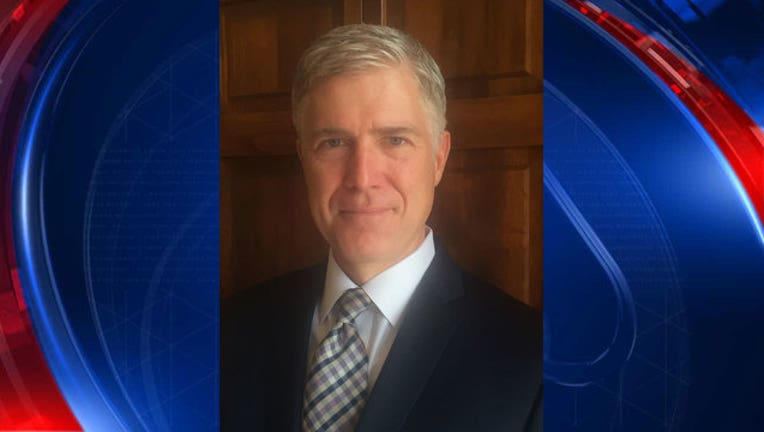 article
On Tuesday night, Donald Trump has selected Federal judge Neil Gorsuch to succeed late Supreme Court Justice Antonin Scalia.
Scalia died in February 2016, and Former President Barack Obama had selected Merrick Garland, the Chief Judge of the United States Court of Appeals for the District of Columbia Circuit, to succeed Scalia.
Garland's nomination was not taken up by the Senate, and Garland's nomination was not voted on.
According to the Federal Judicial Center, Neil M. Gorsuch was born in 1967 in Denver, Colo. According to the Associated Press, Gorsuch's mother, Anne Gorsuch Burford, was the first female head of the Environmental Protection Agency (EPA) under Ronald Reagan.
Gorsuch graduated from Columbia University in 1988. According to the AP, Gorsuch co-founded a newspaper called The Federalist, and a magazine called The Morningside Review while he was at Columbia. Gorsuch went on to graduate from Harvard Law in 1991.
According to the U.S. Department of Justice, Gorsuch received a Doctorate of Philosophy degree from Oxford University in 2004.
Gorsuch was admitted to the Colorado Bar in 1994. Prior to being admitted to the Bar, Gorsuch served as a law clerk, and once clerked for Former Supreme Court Justice Byron R. White and Supreme Court Justice Anthony Kennedy.
After Gorsuch was admitted to the bar, documents show he served in private practice from 1995 to 2005, and later served in the U.S. Department of Justice from 2005 to 2006.
In May 2006, George W. Bush nominated Gorsuch to a judgeship on the United States Court of Appeals for the Tenth Circuit. According to the court's website, the court's jurisdiction includes Oklahoma, Kansas, New Mexico, Colorado, Wyoming, and Utah. The Senate confirmed Gorsuch's nomination in August of the same year.
According to FOX Business, Gorsuch is considered to be an "originalist", or a jurist who believes legal decisions should be based on a strict interpretation of the U.S. Constitution, as it was originally written.
Gorsuch, according to FOX Business, ruled against the contraceptive mandate under the Affordable Care Act, also known as Obamacare. The mandate required private employers to provide employees with insurance to cover contraceptive costs.
Gorsuch has two daughters with his wife Louise.
If confirmed, Gorsuch, 49, would be the youngest Supreme Court justice in the current court. The average age of the current Supreme Court justices is approximately 69 years old.