Vikings stadium work shuts down 4 blocks of 5th Street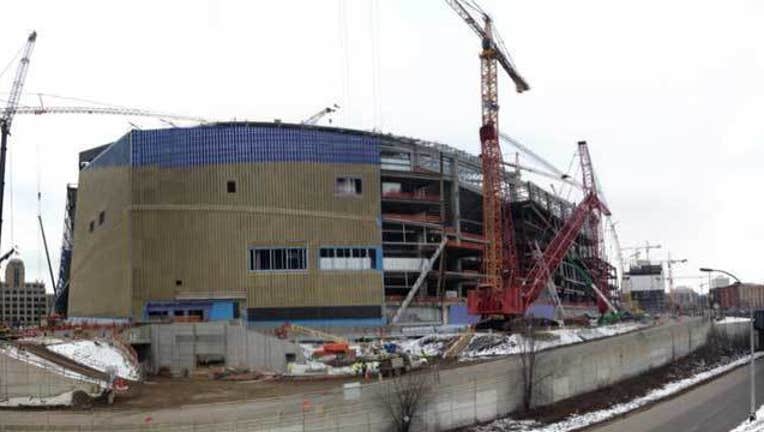 article
Big changes to traffic in downtown Minneapolis went into effect Monday morning near the new Vikings stadium. Four blocks of 5th Street are being closed between Park Avenue and 11th Avenue.
The affected four-block section of 5th Street S. is one-way westbound. Road crews will add one westbound lane to 6th Street to handle the traffic that used to use 5th Street.
When the new stadium is complete, the area that was 5th Street will be more pedestrian-friendly, with off-street bike paths.
READ THIS NEXT - Scaffolding falls from new Vikings stadium on windy Sunday