VIDEO: Men rescue deer trapped in icy Minnesota river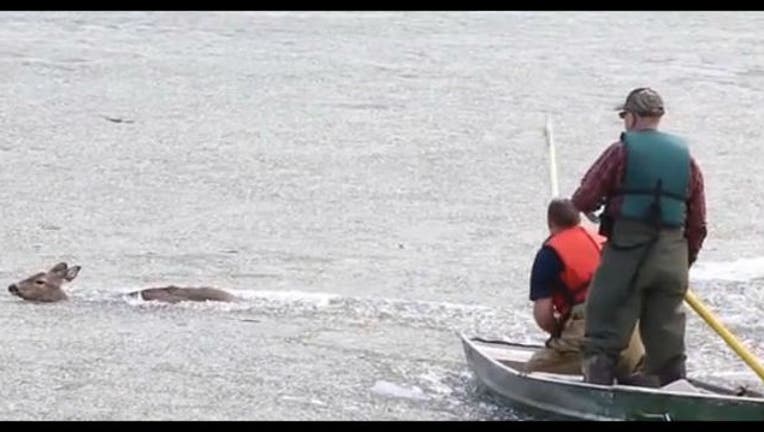 article
The heart-rendering rescue of a deer stranded in the icy waters of the Red Lake River in Crookston yesterday was caught on camera.
According to a Grand Forks Herald report, Ross Hier, area wildlife supervisor with the Minnesota Department of Natural Resources, and Crookston Fire Department Firefighter Chris Klawitter are the men in the boat who can been seen in the footage eventually dragging the doe to the shore.
Though she looked to be in rough shape when removed from the water, the Herald reports that hours later, the deer was able to get up and leave under her own power.
Watch the rescue at https://youtu.be/1Tb9wwcgtfw