The PJ Fleck Show: Coach reflects on his week one win and previews the Fresno State game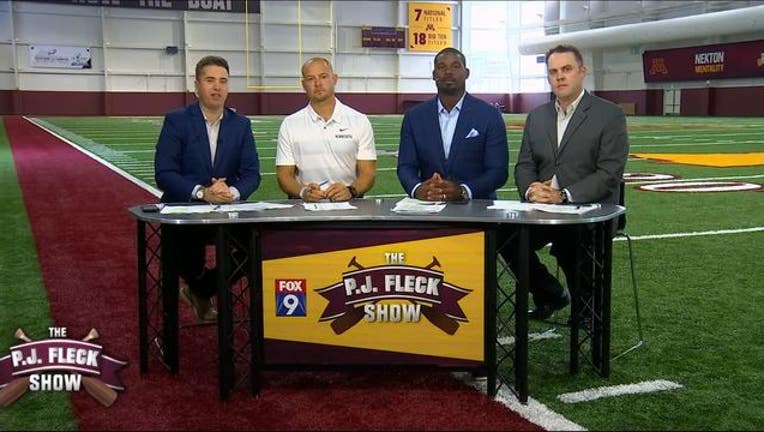 article
MINNEAPOLIS, Minn. (KMSP) - On this week's PJ Fleck Show, Coach PJ Fleck reflected on his team's week one victory over New Mexico State, paying special attention to his freshman quarterback Zach Annexstad.
"He's got incredible poise, incredible confidence, he has this aura about him that makes everyone feel very comfortable and confident and that's very rare to find," he said. 
Next, Fleck looked ahead to the Gopher's game against Fresno State this Saturday. After scoring 79 points in week one against Idaho, Fleck called this Saturday's game "an incredible challenge." 
"This is a Big Ten caliber team coming into TCF Bank Stadium and they'd be a good Big Ten team," said Fleck of Fresno State. 
As for some of the Gophers' strengths, Fleck pointed to his emerging wide receiver group as one of them. He called the receiving corps a "balanced attack" which has allowed some individuals to shine. 
Finally, Fleck gave some love to his defense who had a strong game against New Mexico State. It's a unit Fleck will need to play well against the high-octane Fresno State attack this week.