Star Tribune buys City Pages, bids farewell to sex ads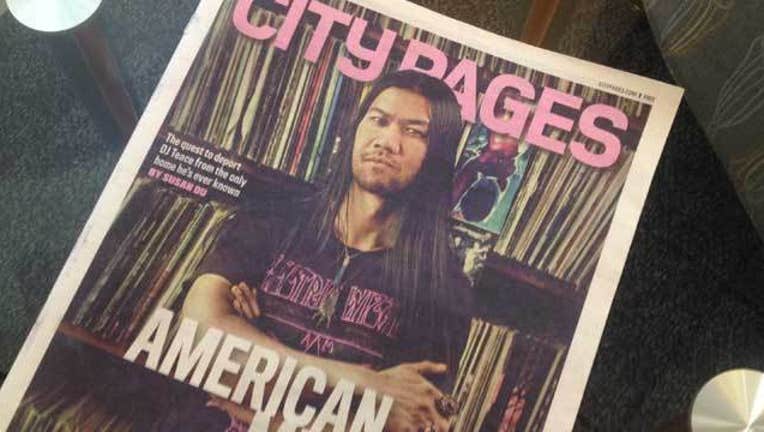 The Star Tribune has purchased City Pages, marrying the Minneapolis newspaper of record and the city's alt-weekly. Terms of the acquisition were not disclosed, but the two publications will continue to operate as independent editorial organizations – the Star Tribune in its Capella Tower offices, and City Pages in its North Loop offices.
No more sex ads
Star Tribune vice president of marketing and communication Steve Yeager confirmed changes will be coming to the City Pages classified ads section. The alt-weekly had been fertile ground for police sting operations involving sex ads on Backpage.com, which City Pages broke away from in 2012 during a change in ownership. The divorce from Backpage didn't, however, cease sex ads on the City Pages classifieds section.
Yeager said the Star Tribune supports the right of commercially-licensed businesses to advertise – a policy that would not support escort services or other sex ads.
Last vita.mn issue
One immediate casualty is the Star Tribune's weekly vita.mn publication, which will see its last print issue on May 14. vita.mn was a direct competitor of City Pages in the arts, culture and entertainment space. Many vita.mn staff members will be reassigned to roles within the Star Tribune newsroom, and the future of vita.mn as a digital publication is still under consideration.

City Pages statement
"We are excited to welcome City Pages to the Star Tribune Media Company and add another successful media property to our organization. And we're happy to preserve this unique voice for alternative news and entertainment. We have tremendous respect for the loyal, passionate audience and market position that the talented City Pages staff has built through hard work over many years. We think the publication and its digital properties can capitalize on being part of a larger, local media company to create an even stronger City Pages. We look forward to collaborating with our new colleagues to create compelling ways for advertisers to reach an attractive demographic of discriminating readers and entertainment-seekers." - Mike Klingensmith, publisher and CEO of Star Tribune
"We are very happy to have Star Tribune Media Company as our new owners, which we believe will allow us to expand our efforts in both print and digital channels. "We think the combination creates compelling and complementary benefits to readers and advertisers—and it will be great to have local ownership once again." - Mary Erickson, publisher of City Pages