St. Paul Police: Indian Mounds Park hanging a suicide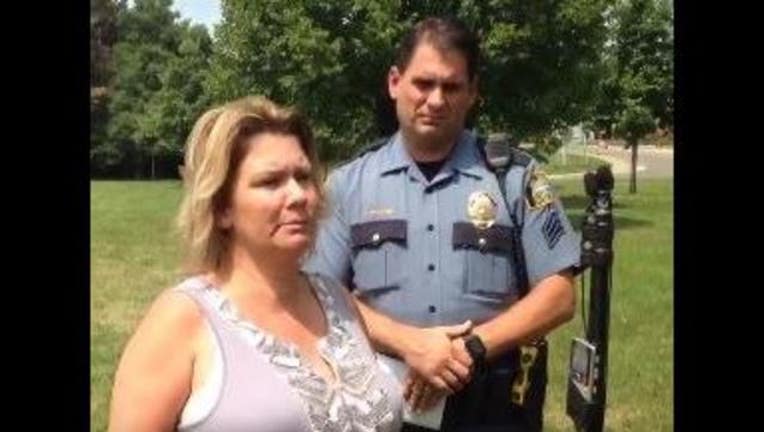 article
ST. PAUL, Minn. (KMSP) - The Ramsey County Medical Examiner has ruled the cause of death of a man found hanging from a tree at Indian Mounds Park in St. Paul a suicide, police confirmed Tuesday morning.
St. Paul police addressed the incident in a Facebook post Tuesday morning in response to a widely-shared Facebook post with three photos of the scene. The post from Davion Gatlin was shared thousands of times Tuesday morning:
"So this is what the f--- i wake up to this morning!!! …I know St. Paul Police didn't want me to take this picture but f--- them! This probably won't make the news! The same park that my siblings have played at plenty of times...we ride pass the park around 6am and witness a brother hanging dead from a tree! This is just a few blocks from where my auntie live I was just at this damn park two nights ago! This so damn foul!! I'm so fed up with this s---! They still killing us and we still killing each other! #MakeGoViral"
Facebook commenters insisted the man's hands were bound and several people speculated it was a lynching of a black man. The medical examiner confirmed the victim was a 50-year-old, white man and that there was no trauma to the body and no evidence that the manner of death was anything other than suicide.
Information from St. Paul police
"Earlier today someone posted disturbing photos of a man hanging from a tree in Indian Mounds Park. The photos and comments have generated many questions--so we'd like to share what we know about the tragic case.
"Officers were dispatched to the park at about 5:40 morning after the man was found by a passerby on his way to work. Our officers located the man and called Saint Paul Fire medics to the scene. Sadly, there was nothing they could do.
"The Ramsey County medical examiner took possession of the man's body and has ruled the cause of death to be suicide. These types of cases are difficult for everyone -- people who loved the man, the community and our officers."
St. Paul police have submitted a request to Facebook to remove the graphic images.
Help is available
The National Suicide Prevention Lifeline number is 800-273-8255. The hotline has trained staff available 24/7 to help those in crisis. Everyone can play a role in preventing suicide by being aware of the warning signs of suicidal behaviors:
- Talking about wanting to die; feeling hopeless, trapped, or in unbearable pain, being a burden to others
- Looking for a way to kill oneself
- Increasing the use of alcohol or drugs
- Acting anxious, agitated, or reckless
- Sleeping too little or too much
- Withdrawing or feeling isolated
- Showing rage or talking about seeking revenge
- Displaying extreme mood swings.
What you can do
If you believe someone is at risk of suicide:
- Ask them if they are thinking about killing themselves. (This will not put the idea into their heads, or make it more likely that they will attempt suicide.)
- Call the U.S. National Suicide Prevention Lifeline at 800-273-TALK (8255).
- Take the person to an emergency room or seek help from a medical or mental health professional.
- Remove any objects that could be used in a suicide attempt.
- If possible, do not leave the person alone.
Resources
http://www.actionallianceforsuicideprevention.org/NSSP
http://www.suicidepreventionlifeline.org