Spirit Airlines pushes limits of good taste with new $69 promotion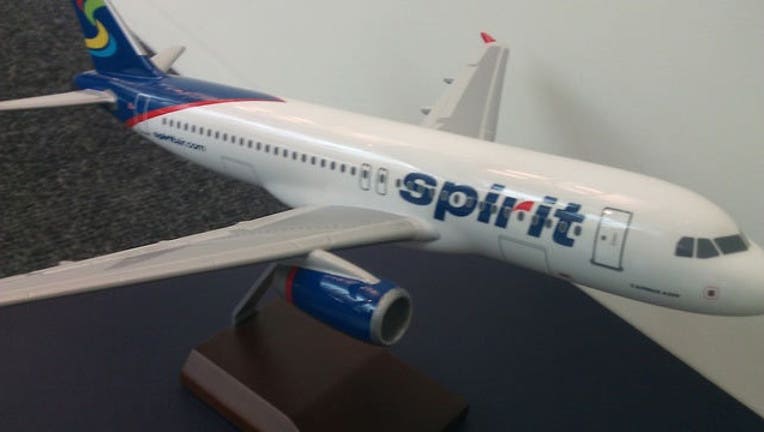 article
Spirit Airlines is pushing a new $69 round-trip promotion.
You can't object to that price point, but you certainly can object to the discount airline's marketing strategy, which is so juvenile it led us to wonder if Spirit's website was hacked.
Here's what we're talking about:
The relevant text reads:
We've been waiting to hit 69 planes for years. It's our favorite number - ever since we were twelve and found that magazine under our brother's bed (the one with the fantastic articles). #69 is perfect: just the right size, with a cockpit that's in your face (because it's bright yellow). Use your mouth to spread the word: Spirit is in an even better position to get you where you're going. We're popping an epic Bare Fare in celebration! $69.00* round trip!
American Pie-style marketing campaign aside, if you're interested in a $69 round-trip fare -- from MSP, the discount rate applies to flights to Chicago O'Hare, Vegas, Los Angeles, and other destinations -- click here. (The promotion ends at 11:59 p.m. tomorrow.)
:::: UPDATE ::::
Spirit spokesperson N. Paul Berry sent us the following statement this evening -- long story short, the promotion is legit:
It's a real promotion. It's not atypical for us to have these types of ads.
Spirit isn't your typical airline. In most cases different means saving our customers a lot of money on their air travel. When it comes to advertising, different means we don't spend a lot of money on advertising – because that just increases fares. But we're also different because our ads are fun and often irreverent.
The goal with our marketing is to provide information about our low fares to our customers, in a unconventional manner, without the ads costing so much that we need to increase fares to cover those costs. I hope you will do a story on are [sic] ad.
We have a long history of taking major, national news stories, or just things we like to have fun with and connecting them to our marketing. The vast majority of our customers think they're funny, and accept them for what they are. We realize and accept that a small group of people might not think the same way.
Cheers!