South Dakota crash spills 30,000 pounds of beef roasts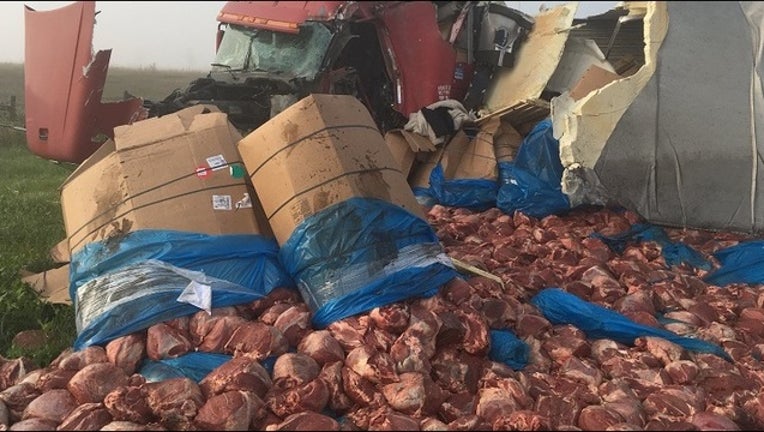 SISSETON, S.D. (KMSP) - More than 30,000 pounds of beef roasts were sent to the landfill after a crash involving two semitrailers in northeastern South Dakota over the weekend.
According to the South Dakota Highway Patrol, the semis collided in dense fog in Roberts County Saturday morning. Both drivers were wearing seatbelts and only received minor injuries, but the 15 tons of roasts spilled onto the ground and could not be salvaged.