Semi driver killed after sudden stop shifts load of steel beams into cab on I-694 Saturday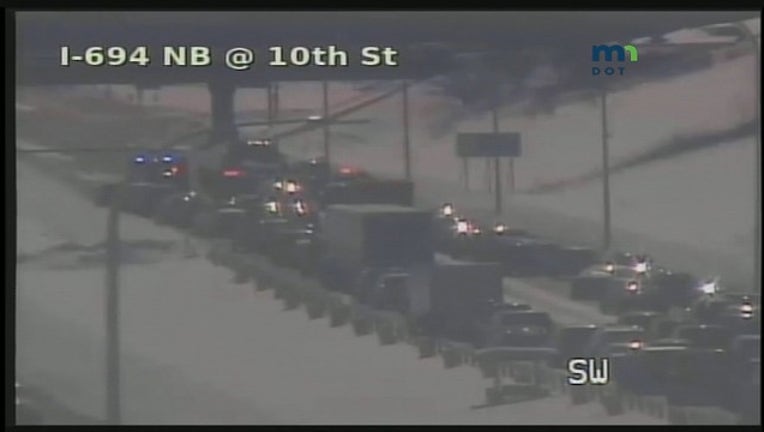 OAKDALE, Minn. (FOX 9) - A semi truck driver is dead Saturday after an incident on Interstate 694 in Oakdale, Minnesota.
Nelson Masse, 26, was driving south on I-694 around 12:30 p.m. when he braked, causing his load of steel beams to shift into the cab, killing him.
No crash occurred as a result of the incident, according to the Minnesota State Patrol.
The driver was also unbelted at the time of the incident. He was driving a 2017 Kenworth W900 semi.
Road conditions were listed as dry by the Minnesota State Patrol when the fatality occurred.