School bus, concrete truck collide in Plymouth, 1 injured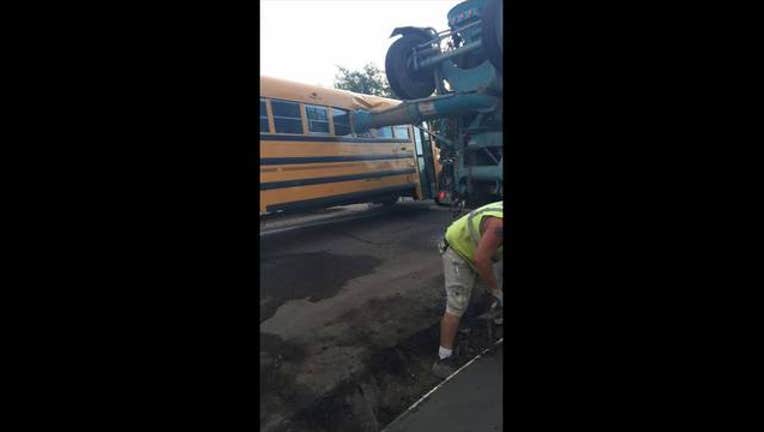 article
PLYMOUTH, Minn. (KMSP) - Just after 8 a.m., a school bus carrying Wayzata Central Middle School students was traveling east on County Road 6 and made a right turn to head south on Vicksburg Lane when it struck a cement truck on the corner where crews were working.

A second bus was called to the scene to take the students to school. One child suffered minor scrapes from shattered window glass but was treated on-scene and went to school.

Another child who reported feeling nauseous after the crash was brought to Methodist Hospital.