Rite Aid to close hundreds of stores in bankruptcy: report
Pharmacy giant Rite Aid is negotiating terms of a bankruptcy plan that could see a significant number of its more than 2,100 drugstores permanently close, according to a report.
People familiar with the company's talks with creditors told the Wall Street Journal that Rite Aid has proposed to close as many as 500 stores in bankruptcy, and either sell or let creditors take over its remaining operations.
One group of bondholders wants to liquidate a larger number of stores, and there is an ongoing discussion on the number of stores to be closed, the Journal reported. 
Given the conversations remain ongoing, no decisions have been made at this time, Rite Aid said in a statement to Reuters.
RITE AID PREPARES TO FILE FOR BANKRUPTCY: REPORT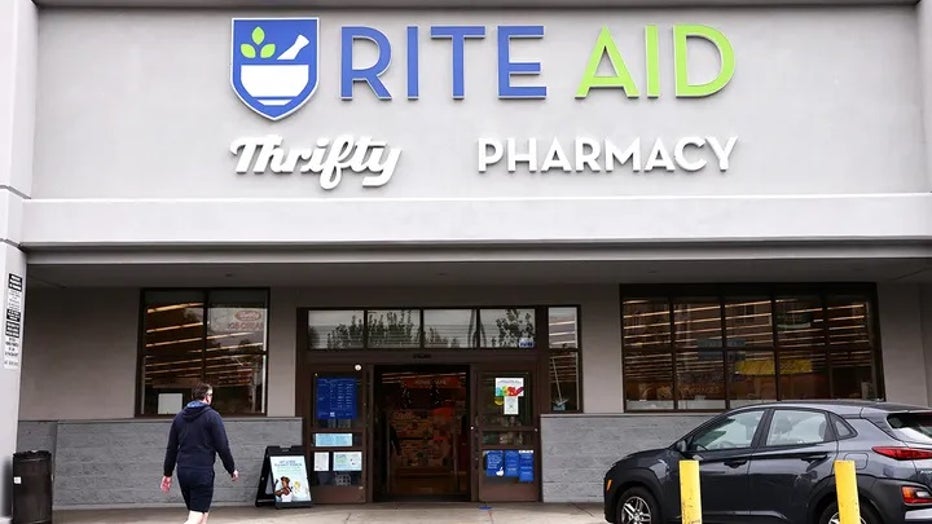 A person walks into a Rite Aid store on December 22, 2021, in Los Angeles, California. (Mario Tama/Getty Images)
The Philadelphia-based company operates more than 2,330 stores in 17 U.S. states, although it is much smaller than rivals such as Walgreens Boots Alliance and CVS Health. 
The Wall Street Journal previously reported that Rite Aid plans to file for bankruptcy protection as the company faces more than $3.3 billion in debt and over a thousand federal lawsuits over its alleged role in the opioid epidemic. 
The company's multibillion-dollar debt load and pending legal allegations that it oversupplied prescription painkillers, will be covered under the Chapter 11 filing, the report said last month. 
A Rite Aid spokesperson told FOX Business that the company does "not comment on rumors and speculation."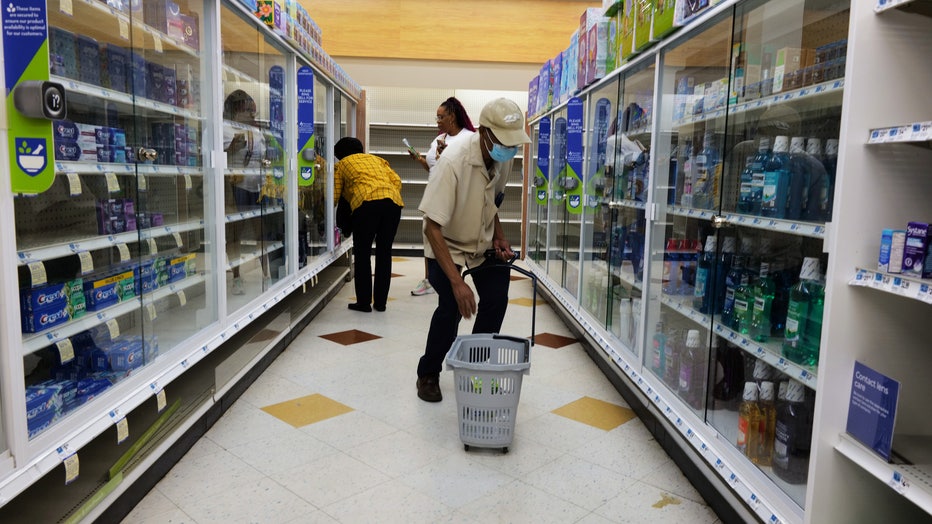 A customer shops in a Rite Aid store in Brooklyn on August 28, 2023 in New York City. Rite Aid, a national chain retail pharmacy and convenience store with thousands of locations across the country, is preparing to file for Chapter 11 bankruptcy as i
The U.S. Department of Justice filed a lawsuit against Rite Aid earlier this year, claiming that the company had knowingly filled "unlawful prescriptions for controlled substances" in violation of the False Claims Act and Controlled Substances Act. 
Rite Aid has denied allegations that it filled unlawful prescriptions, the Journal reported. A bankruptcy filing would also halt these suits for the time being and provide the company with another pathway to resolve them, according to the newspaper.
Bankruptcy would also be the easiest way for Rite Aid to dump a number of its stores, which are trapped in uneconomical long-term leases, the Journal reported.
Rite Aid plans to hold an auction to sell its Elxir pharmacy unit and other valuable business assets, the report said. 
DRUG DISTRIBUTOR CONTRIBUTED TO OPIOID CRISIS BY IGNORING SIGNS OF ABUSE, FEDS SAY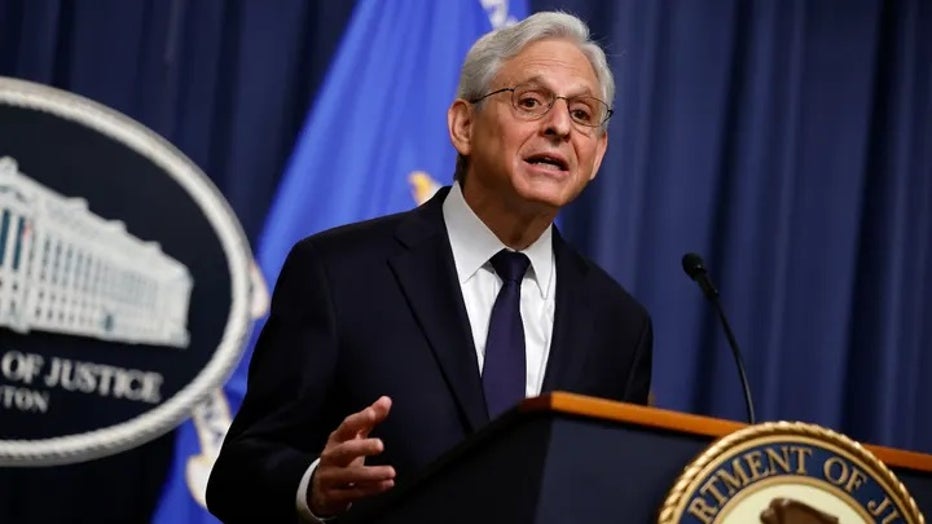 Attorney General Merrick Garland alleges that Rite Aid knowingly filled out hundreds of thousands of unlawful prescriptions. (Photo by Chip Somodevilla/Getty Images) 
The Justice Department filed a lawsuit against Rite Aid in March, alleging the company "knowingly" contributed to the opioid crisis. 
The DOJ lawsuit alleges that Rite Aid violated the False Claims Act and the Controlled Substances Act by "knowingly" filling unlawful prescriptions for drugs. 
GET FOX BUSINESS ON THE GO BY CLICKING HERE
Rite Aid has filed a motion to dismiss the Justice Department's lawsuit and has denied all allegations that it filled illegal prescriptions. 
Fox News' Anders Hagstrom, Daniella Genovese and Reuters contributed to this report.
LINK: Get updates and more on this story at foxbusiness.com.