RECALL: Kids can loosen car seat harnesses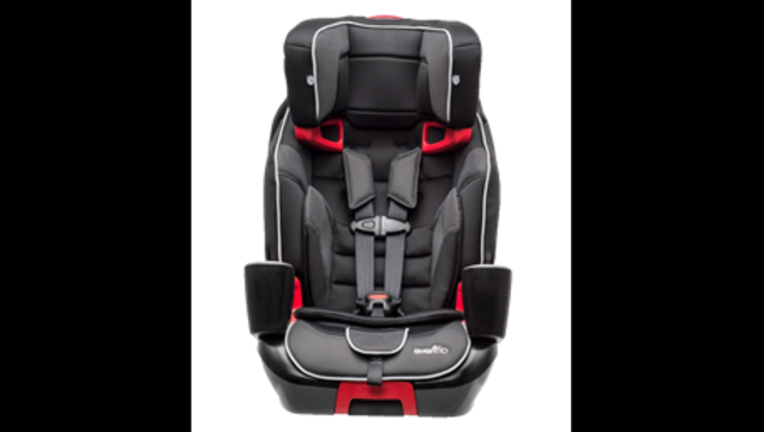 (KMSP) - Evenflo is issuing a voluntary recall of more than 56,000 child safety seats following reports that kids have been able to loosen the internal harness own their own, leaving them at risk of injury if there is a crash.
The recall covers the Transitions 3-in-1 combination booster seats made between December 18, 2014 and January 29, 2016.
Evenflo has not gotten any reports of injuries, but they are notifying owners of the seats of the problem. The company is offering to send affected customers a "remedy kit" that contains equipment and instructions to fix the problem.
More details on the recall can be found at safety.evenflo.com