Outpouring of support for Osseo theater after 'Misery' sound misery
OSSEO, Minn. (FOX 9) - Opening night of 'Misery' turned into actual misery for the crew at a theater in Osseo, Minnesota when their aging sound system went out.
But the show must go on, and with an outpouring of financial and equipment support, it is.
Thursday night's performance includes borrowed and incomplete equipment, but the stage manager who suddenly had to do sound effects this weekend says it's a big step forward.
Misery's storyline is familiar to fans of horror movies and Steven King readers. And the Yellow Tree Theatre production tries to look at its mental health issues through a 21st-century lens.
But the Osseo theater's sound system is not quite as modern.
"Those two speakers are out right now," said stage manager Charles Fraser as he performed sound check Thursday and discovered only two of six speakers functioned at first.
By the first act, it was four.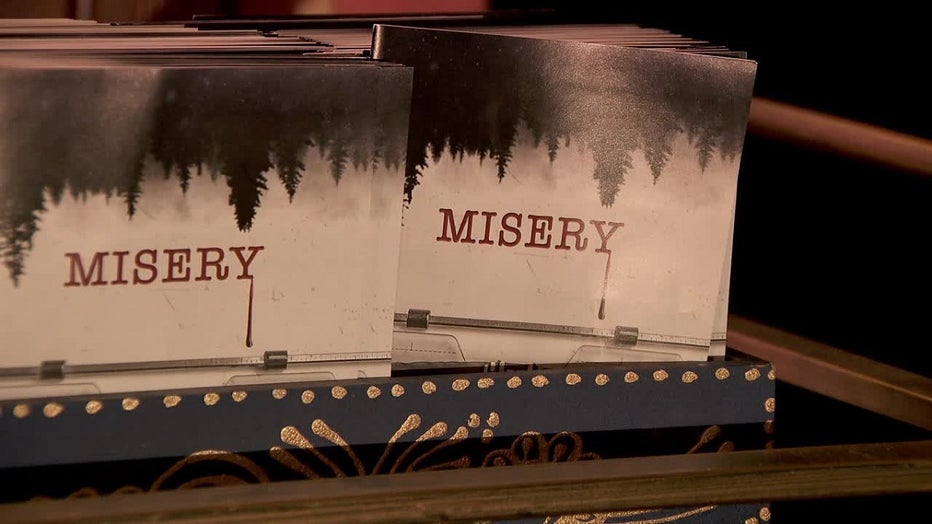 Opening night of 'Misery' turned into actual misery for the crew at an Osseo theater when their aging sound system went out.
On Opening Night the weekend before, all the speakers went out, leaving the crew scrambling.
"Theater is about magic, so we know how to pivot," said Yellow Tree Theatre artistic director Austene Van. "We know how to be frugal. We know how to make something out of nothing."
The first fix was to have Fraser announce stage directions from his position behind the audience. By all accounts he made it work pretty well for a few shows, but Fraser admits it became absurd as the play progresses into more gruesome material.
"Blood is spewing on stage and you hear from the darkness 'Liberace plays…' and the audience starts laughing before I even get to say 'Autumn Nocturn,'" he said.
Of course, as Misery antagonist Annie Wilkes says, "We're put on this earth to help people, Paul," and Yellow Tree helped people help them.
Two other theaters let them borrow sound equipment, and a months-old GoFundMe page suddenly got donations as small as $14 and as large as $10,000. As of Thursday night, the page raised $15,205. 
"It's almost as if we didn't have this problem, we wouldn't have these provisions which helps us to regain our strength and our positivity," Van said.
Right now, they're about halfway to being able to completely replace the sound system, and they're hoping to get it done before the opening of the next show, which is about Billie Holiday and her music.