Officers confiscated 154 fake Super Bowl tickets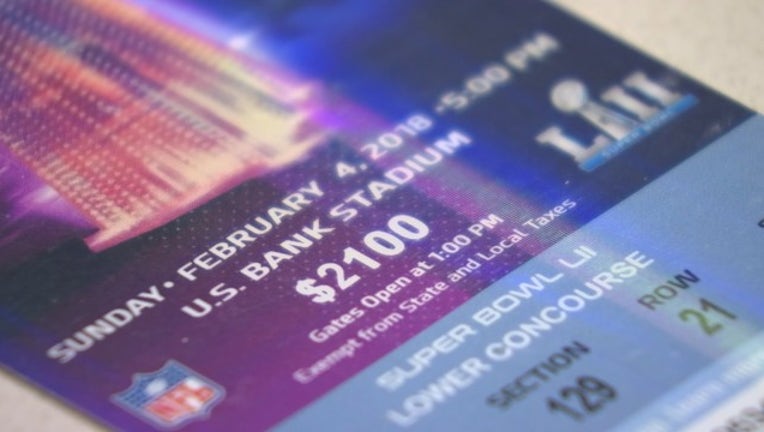 article
MINNEAPOLIS (KMSP) - During the days leading up to the Super Bowl, Minneapolis police teamed up with law enforcement agencies, including Homeland Security, to help recover counterfeit tickets to the big game. 
Officers confiscated 154 fake Super Bowl tickets worth an estimated value of $924,000. The tickets were being sold anywhere from $400 to $5,000. 
Authorities also made 19 arrests in connection to the counterfeit game tickets. 
"There was no way we were getting someone into the Super Bowl if they had a fake ticket, period," said Shawn Neudauer with Homeland Security. "Especially heartbreaking when there are kids involved and there were several families from out of state."
Undercover teams also recovered more than 7,500 items of counterfeit merchandise since the start of the NFL season in businesses from St. Cloud to Rochester. The estimated value of those items was $520,000.