NASA and SpaceX targeting Oct. 13 to launch mission to metallic asteroid Psyche
On the heels of NASA's first asteroid sample return mission, the space agency is preparing to launch another asteroid mission called Psyche.
NASA's Psyche spacecraft was designed to study the metallic asteroid of the same name with a suite of instruments and cameras.
NASA contracted SpaceX to launch the mission on the Falcon Heavy rocket from Kennedy Space Center in Florida. Initially planned to launch in late 2022, Psyche's liftoff was delayed to 2023. 
NASA and SpaceX are targeting a 10:19 a.m. liftoff on Oct. 13 from historic launch pad 39A at KSC, one day later than initially planned due to poor weather. If the launch scrubs for any reason, the launch window extends to the last week of October.
Why NASA wants to study the asteroid Psyche
Located in the main asteroid belt, Psyche was among the first asteroids discovered. It was given its official name, Psyche 16, because it was the 16th asteroid discovered, found via telescope in 1852. 
NASA'S ASTEROID SAMPLE ARRIVES IN HOUSTON WHERE SCIENTISTS HAVE BIG PLANS FOR BITS OF BENNU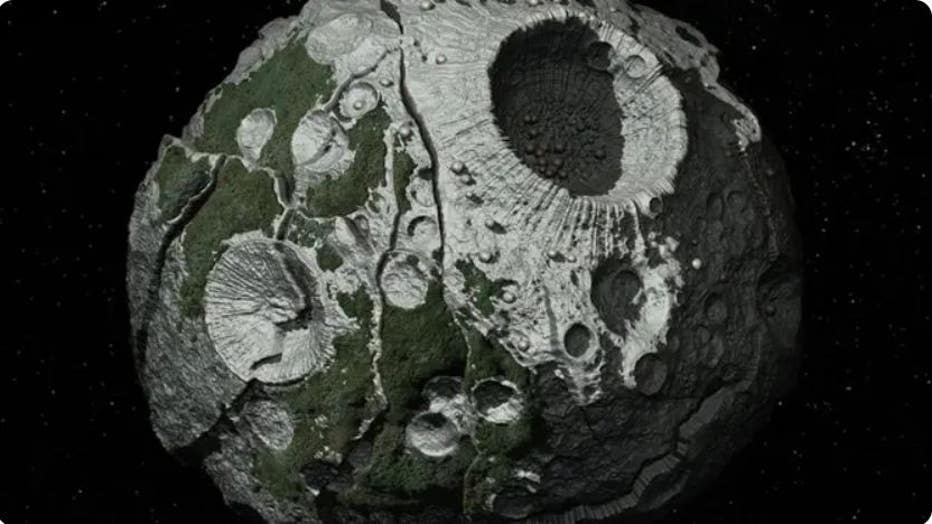 Scientists believe Psyche is a metal-rich asteroid because of its density and the light it reflects, according to the mission science team led by Arizona State University planetary scientist Lindy Elkins-Tanton. Psyche may contain leftovers from a rocky planet's core. The NASA mission will survey the metallic asteroid to determine how Earth's core and other terrestrial planets formed.
The Psyche spacecraft is equipped with a suite of instruments and cameras to study the metal world of Psyche, including a multispectral imager to provide high-resolution images, a gamma-ray and neutron spectrometer to map the asteroid's composition and a magnetometer to measure the magnetic field of Psyche. The spacecraft will also use radio science to measure its gravity field, helping to determine the interior structure of Psyche.
ARTEMIS GEOLOGY TEAM PREPARES FOR ASTRONAUT EXPLORATION ON MOON'S SOUTH POLE
Along the spaceflight to the asteroid, the Deep Space Optical Communication technology demonstration mission embedded in the spacecraft will test communications using laser beams. The technology test is essential as NASA plans to continue exploring the Moon with human missions, deep space and, eventually, Mars.  
The spacecraft is expected to approach Psyche in the summer of 2029 and will orbit Psyche for 26 months, with each orbit zooming closer in altitude. The spacecraft will be about 40 miles above the asteroid at the lowest point.