More than half the world's population will be obese or overweight by 2035, says new report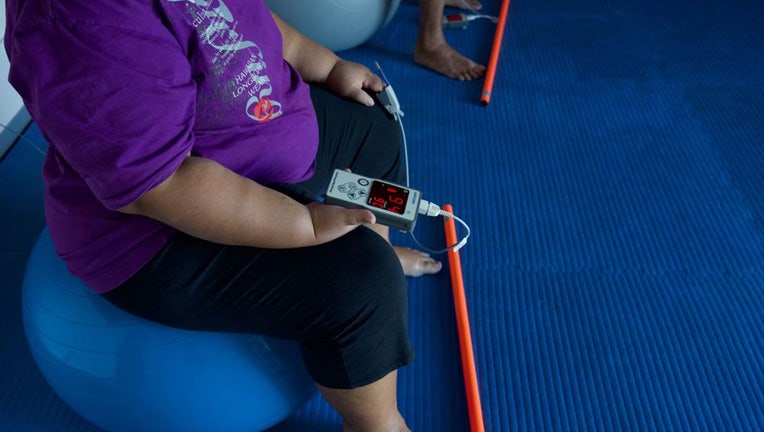 article
A startling new report may be putting a lot of people on notice.
Without significant action to change this trajectory, more than half the world's population will be overweight or obese by 2035, according to a new report.
The World Obesity Federation's 2023 atlas is predicting that 51% of the world, or more than 4 billion people, will be obese or overweight within the next 12 years, according to Reuters.
NORTH CAROLINA MAN, ONCE OBESE, INSPIRED BY NAVY SEAL TO QUIT DRINKING, GET FIT AND RADICALLY ALTER HIS LIFE
Obesity rates are rising especially quickly among children and in lower income countries, the report found.
Saying that the data represents a "clear warning," Louise Baur, president of the World Obesity Federation, said in a statement that policymakers must act with haste to prevent the situation from getting any worse.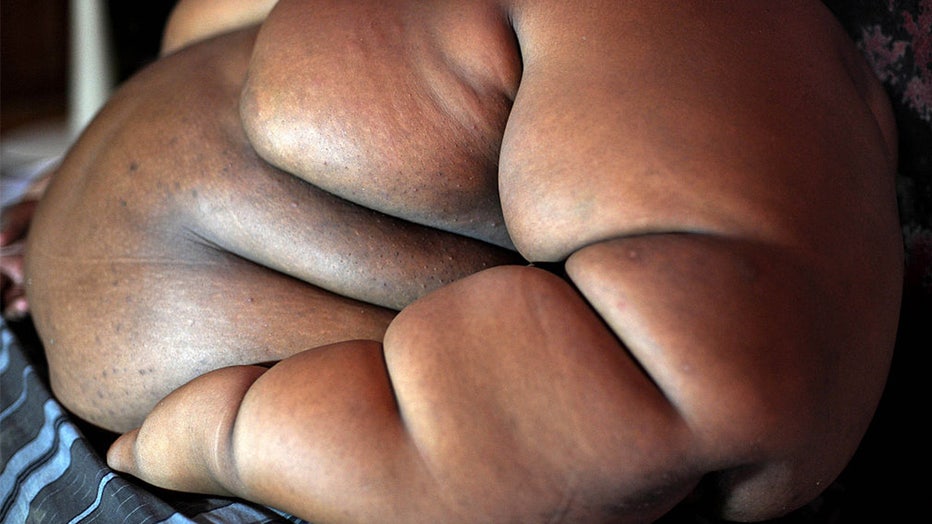 FILE - A 10-year-old from Indonesia has weighed in at an unbelievable 192kg (423lbs). (Jefta Images/Future Publishing via Getty Images)
Baur is a Sydney, Australia-based academic pediatrician, according to the World Obesity Federation.
"It is particularly worrying to see obesity rates rising fastest among children and adolescents," she said in a statement.
BARIATRIC SURGERY PATIENTS LIVE LONGER BUT FACE A HIGHER SUICIDE RISK, SAYS STUDY
"Governments and policymakers around the world need to do all they can to avoid passing health, social and economic costs on to the younger generation," she also said.
The World Obesity Federation, formerly the International Association for the Study of Obesity and the International Obesity Task Force, is the only global organization focused exclusively on obesity, according to its website.
KIDS AND OBESITY: NEW GUIDELINES RELEASED TO EVALUATE AND TREAT CHILDHOOD, ADOLESCENT WEIGHT ISSUES
"World Obesity represents stakeholders in high-, medium- and low-income countries, including experts, advocates, patients and practitioners," the group said in a description of its work.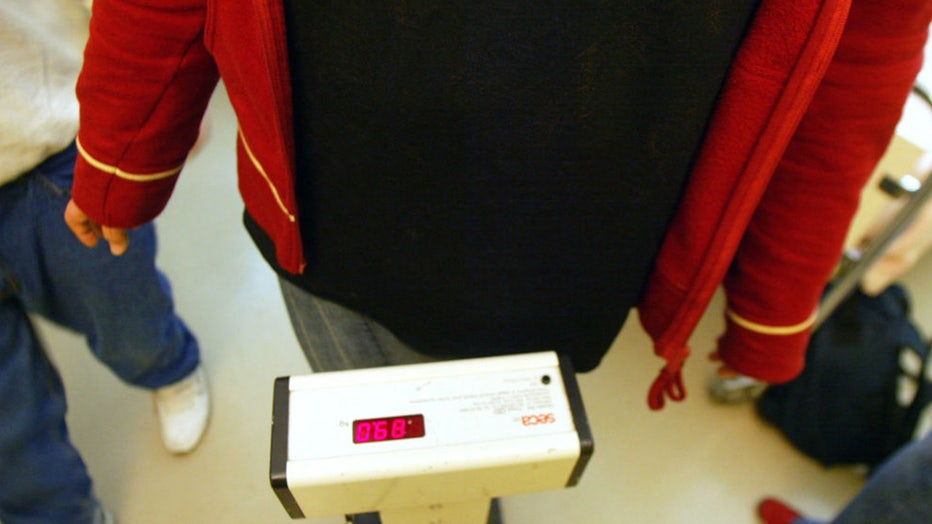 FILE - A woman being weighed.  (FRANCOIS GUILLOT/AFP via Getty Images)
"It is a lead partner to global agencies on obesity, including the World Health Organization (WHO) – with which it has formal consultative status, approved by the World Health Assembly." 
It has offices in London. 
Childhood obesity could more than double
The new report found that childhood obesity could more than double from 2020 levels — to 208 million boys and 175 million girls by 2035, the group said.
The cost to society, it also said, will be significant due to the health conditions linked to being overweight, as Reuters also reported. 
That cost will be more than $4 trillion annually by 2035, or 3% of global GDP.
The authors pointed out that they're not blaming anyone — but are "calling for a focus on the societal, environmental and biological factors involved in the conditions," as Reuters noted.
DRIVE-THRU DIET: NASHVILLE GRANDPA PLANS TO EAT MCDONALD'S FOR 100 DAYS IN WEIGHT-LOSS ATTEMPT
The report used body mass index (BMI) for assessments. (BMI uses weight and height to classify a person's weight status as underweight, normal weight, overweight or obese.) 
In line with the World Health Organization's guidelines, a BMI score over 25 is overweight and over 30 is obese.
In 2020, 2.6 billion people fell into these categories — or 38% of the world's population.
The report also found that almost all the countries that are expected to have the greatest increases in obesity among their populations in the coming years are low or middle-income countries in Asia and Africa.
TAKING 10K STEPS MAY BE ASSOCIATED WITH REDUCTION IN RISK OF CANCER, CARDIOVASCULAR DISEASE DEATHS: STUDY
Reuters noted that the data is to be presented to United Nations policymakers and member states next week.
In the U.S., obesity affected about 20% of children within the ages of 2 and 19 between 2017 and 2020, according to the Centers for Disease Control and Prevention (CDC), as Fox News Digital previously reported.
CLICK HERE TO SIGN UP FOR OUR HEALTH NEWSLETTER
When left untreated, obesity can lead to heart disease, diabetes, depression and other chronic conditions. 
Reuters contributed reporting to this article.