Minnetonka woman celebrates 105th birthday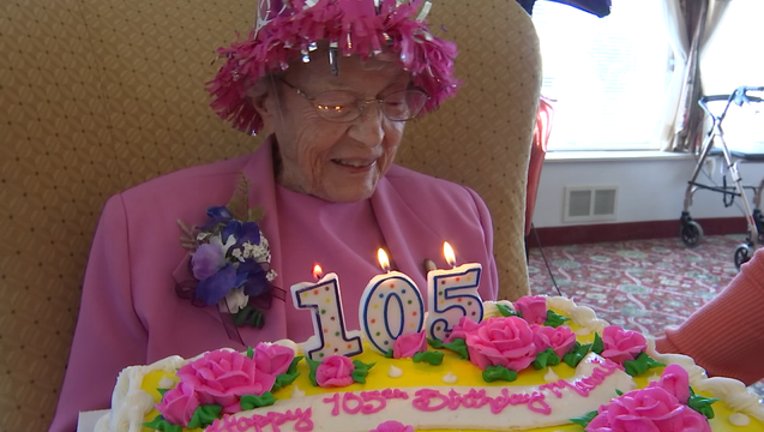 article
MINNETONKA, Minn. (KMSP) - A lady in Minnetonka celebrated a huge milestone – turning 105 years old.

Marnie Hoeger celebrated her big birthday on Friday.
She raised one child and to date has two grandchildren, four great-grandchildren and 10 great-great grandchildren.
She says the secret to her long life is eating healthy, drinking lots of water, and prayer.

Hoeger told Fox 9 what it feels like to live more than a century.
"I think it's glorious," said Marnie. "It's just wonderful, I can lay down when I want. I can walk when I feel like it. I can eat when I feel like it."
Hoeger was born in St. Croix Falls in the year 1912.
At three-and-a-half pounds doctors didn't expect her to live.
She went on to be a certified nurse assistant and survived both her husbands.
To put it in perspective, the year Hoeger was born the Titanic sank, a postage stamp cost two cents, the Oreo cookie was invented.