ME: Hopkins murder victim died of 'multiple chop wounds'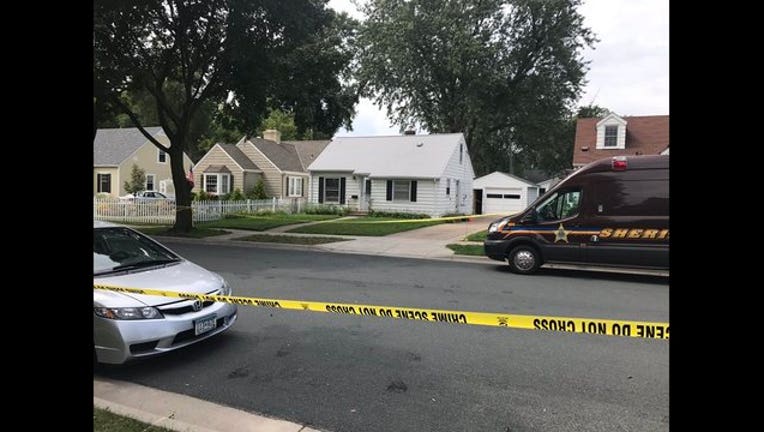 HOPKINS, Minn. (KMSP) - The Hennepin County Medical Examiner has determined the 67-year-old man allegedly killed by his neighbor in Hopkins, Minnesota home last week died of "multiple chop wounds." 
The man's 24-year-old former next-door neighbor, Mitchell Edward Hoogenakker, was charged with second degree murder by the Hennepin County Attorney's Office Monday.
According to the criminal complaint, Hoogenakker told police he went to the home of his former neighbor, John Gallagher Jr., and hit him with an axe until he stopped breathing.
Friday around 3:40 a.m. Gallagher's wife called police, saying Hoogenakker dragged her husband out of their home on the 200 block of 10th Avenue North in Hopkins. The woman said she was on the couch in the living room when she heard a loud noise at the door and then Hoogenakker came inside. As she ran to call 911, she saw him grab her husband and pull him outside.
When police arrived, they found Gallagher lying in the front yard near the door with numerous chop wounds on his back and head. One wound was so deep, officers could see his brain.
Using K-9, police found Hoogenakker at a home in the 300 block of 9th Avenue North and arrested him.
According to a search warrant, three people near the scene told police, they were at the suspect's house on Friday morning when he arrived home shirtless and with "blood speckles" on him. He was also carrying an axe that appeared to have blood on it. 
The suspect reportedly told one of the people at the house, "the pedophile is gone." 
Hopkins police found a splitting maul axe in a closet at the suspect's house. The handle had a "bloodlike substance" on it and the blade was covered in a towel, according to the search warrant. The axe also had dark-colored hairs on it similar to the victim's, according to the criminal complaint. The axe had the suspect's name etched into the handle.
The medical examiner confirmed Gallagher died of multiple chop wounds consistent with an axe. 
Police also took several notebooks belonging to the suspect from the home. 
Gallagher had filed a restraining order against the suspect in July due to an incident of harassment.